Pali launches new Residential Abortive Transaction Insurance
Posted: 15/08/2014

Pali is pleased to announce in conjunction with Northcott Beaton Insurance Brokers, the launch of their latest product, Residential Abortive Transaction Insurance.
What is Residential Abortive Transaction Insurance?
Residential Abortive Transaction Insurance has been designed to alleviate the pressures and financial implications that may be incurred by your clients if the purchase or potential sale of a property falls through. If this does happen, the insurance will protect some of the costs and expenditures incurred during the conveyancing process subject to some terms and conditions.
Costs and expenditure can include the following:
Certain conveyancing fees and disbursements.
Lenders mortgage arrangement fees
Mortgage lenders valuation fees incurred by you in the purchase of a property up to a maximum of £1,500.
From the date that this insurance policy is issued it is valid up to 365 days.
Once an offer has been put forward and accepted by the vendor the cover includes/applies the following:
The vendor withdrawing the property from sale following receipt of an alternative offer from another buyer.
You have to withdraw from the purchase because of one of the following.
An adverse Legal Search (as per policy definition)
The Mortgage lenders valuation being less than 90% of the accepted offer
Purchasers or the vendor's withdrawal.
Employer's relocation not completing.
Involuntary unemployment.
Death, unforeseen illness or bodily injury caused by sudden or specific accident.
Cover can also be arranged for the seller's costs by purchasing a separate policy, there are two available which are:
A buyer's policy.
A seller's policy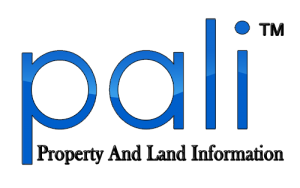 If you would be interested in purchasing Residential Abortive Transaction Insurance from Pali, please see below for prices;
£39 if ordered with every order as standard for example, set up with a search pack
Or
Nicole Cran, Pali Ltd
(0) Comments
Latest News
Categories
Subscribe
Subscribe to receive a weekly update of our blog posts