Pali Warrington
Posted: 08/07/2014
PALI WARRINGTON
Here at Pali Warrington not only do we provide a fast and trusted 'Regulated Search' service at prices to help you quote competitively, we also provide tools services and valuable extra search information to make our clients' lives easier and their business stronger.
HOW? – Because we believe that if we help our clients grow their conveyancing transaction volumes by delivering free conveyancing leads and helping them improve their service levels to customers, everyone wins.
With no call centre layers of bureaucracy to negotiate, we enable you to focus purely on your business, whilst giving you absolute peace of mind. We combine the advantages of a 100% electronic system with the support of knowledgeable and friendly staff.
Our work ethic is simple; we are honest, reliable and only ever produce quality reports at the best possible price.
Dont miss out, take a closer look at what we have to offer.
You can register for an account at http://www.paliltd.com/register and quote the code MAGNIFY and we will do all the rest for you.
Pali Warrington Ltd
453 Newton Road, Lowton, Warrington, WA3 1NZ
Email : info@paliwarrington.co.uk
Tel : 01925 227509
Fax : 0872 352 3474
PALI WARRINGTON STAFF PROFILES
Jeanette Leigh – Director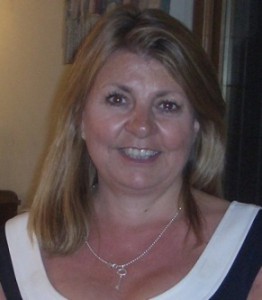 Jeanette has run Pali Warrington Ltd successfully for over 7 years. She believes in consistently delivering a high level of extremely personal customer service, combined with diligence, integrity, experience and comprehensive local knowledge and this is reflected in her loyal client base. Jeanette also manages her own portfolio of residential, holiday let & commercial property. Her experience also incorporates 24 years in publishing, working in Senior Management roles platforms in advertising, marketing, training and development across a broad spectrum of media including newspapers, television and digital platforms.
Caroline Hymers – Office Administrator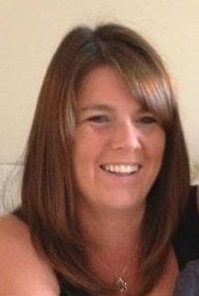 Before joining the Pali Warrington, Caroline worked for 21 years for the Northwest Regional Development Agency and has a vast knowledge of the North West Region. During her time at the Development Agency she spent many years in a role which required her to source Commercial Properties for overseas companies. Coupled with several years of Executive PA experience, Caroline brings a high level of office management and organisation to the team.
James Liptrot – Search Administrator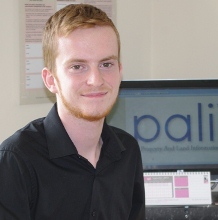 James joined the Pali Warrington team in June 2013 after completing 'A' Levels in Physics and Maths. James is in the process of completing a Business and Administration Level 2 Apprenticeship in conjunction with Warrington Collegiate. The apprenticeship is already proving to be invaluable, enabling James to use his problem solving skills to collate and interrogate data in order to deliver accurate and comprehensive search reports. James also enjoys photography and football in his spare time.
jamesliptrot@paliwarrington.co.uk
Happy Clients.....
We work with great people every day!
'Fast & Helpful'- Guy Wigmore HCB Widdows Mason
Karen Baker Heyman & Co
Pali is efficient and very helpful. They always provide a speedy service whilst also being very friendly.
Emma C. Sargeant - Butcher Barlow Solicitors
"I would highly recommend Pali, they provide a professional and friendly service. They have a prompt turnaround time and are always willing to assist."
Joanne Caroll - Irwin Mitchell Manchester
"From our experience using PALI, we have been most impressed with its easiness to use, speed at which to get the results back and excellent pricing"
(0) Comments
Latest News
Categories
Subscribe
Subscribe to receive a weekly update of our blog posts