15 billion pounds worth of new roads for England
Posted: 01/12/2014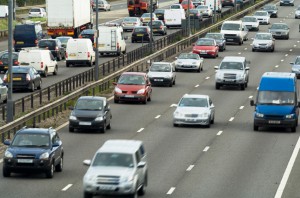 As part of the chancellor's Autumn statement which will be announced in full on Wednesday 3rd December, £15 billion worth of new roads will be built in England. This was initially revealed back in 2013 and involves the improvement of 100 roads and 1,300 miles of new lanes to be added to A roads and motorways in the hope to improve congestion.
The money is set to be spent over the next five years and plans include improvements to be made to all regions, some of which are listed below;
The North West will receive funding to improve the links to the port of Liverpool.
The smart motorway upgrading on the M62 will continue from Manchester to Leeds
A huge £2 billion will be spent on the entire of A303 and the A358 dual carriage way and potentially a new tunnel will be built at Stonehenge.
The A1 from London to Ellingham will have £290 million spent on it.
The A27 will receive £350 million of funding for improvements along the south coast.
£300 million will be spent on upgrading the East to West connection to Norfolk and sections of the A47 dual carriageway. The funding will also be spent on connections to the A1 and A11 in the East of the country.
The M25 is also set for some attention when one third of the junctions will be improved.
Finally, in the midlands the M42 will be improved to the East of Birmingham.
In other news, the Highways Agency could become a Government owned company which would mean the tax payer could save £2.6 billion over the next 10 years as funding would be allocated for a longer term, saving money.
There is also £100 million worth of funding available to be spent on improving cycling provisions at 200 locations across the country.
Do you think the schemes listed above will improve congestion and relieve the stress related to it during rush hour?
Amanda McGovern, Pali Ltd
www.paliltd.com

Google +
(0) Comments
Latest News
Categories
Subscribe
Subscribe to receive a weekly update of our blog posts