2.2billion pounds lost in tax relief, make sure your clients are not next!
Posted: 11/08/2016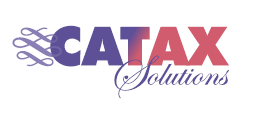 Catax Solutions' analysis of HMRC property figures estimates that as much as £2.2bn of tax relief may have gone unclaimed since the implementation of the Finance Act 2012.

The Finance Act 2012 dictates that should a capital allowances claim not be made prior to the acquisition or disposal of a commercial property, the ability to claim could be lost forever. Therefore, the calculation, based on HMRC Property Statistics and our average capital allowances claim, multiplied by our understanding of qualifying commercial properties, we found £2.2bn could be lost in tax relief forever.

Catax Solutions Managing Director Mark Tighe, said any commercial property owner that had not claimed the allowances would "have a bitter taste in their mouth" when thinking about the lost tax relief. "Property owners are still missing out on the potential for substantial tax rebates - rebates that could be lost in perpetuity if they're unclaimed at the point of sale."
Make sure your clients aren't the next group of commercial property owners to be added to this ever growing number. Contact us today for free CPD training, which equips you with the knowledge and tools you need to make sure you are following the correct procedures to fulfil your responsibility.
*Calculations based on Catax Solutions analysis of HMRC Property Statistics
If you would like more information on capital allowances, please contact a friendly member of the Pali team on 0151 691 1170/ search@paliltd.com.
Kirsty Rogers, Pali Ltd
(0) Comments
Latest News
Categories
Subscribe
Subscribe to receive a weekly update of our blog posts