30 new train stations in Merseyside?
Posted: 18/06/2014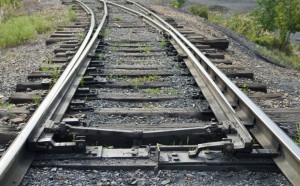 In recent talks Merseyrail are considering adding 30 new and improved stations to the current Merseyside network. They are doing this in the hope that it will help free up the congestion of surging passengers at stations and on trains on a current day to day basis. A list of potential sites has been collated and the plan is rumoured to be part of a multi-million pound idea to improve public transport on a whole across the region.
Chief executive of the transport authority Merseytravel, David Brown proceeded to tell Fridays meeting of the city region combined authority that they anticipate there will be around "30 odd" new stations put in place.
The project is just at the starting stages and because of this, Merseytravel have declined the proposal to expose the list of the sites even though they are expected to be released to the public as early as possible during September 2014. Current investigations are taking place at each proposed station spot to see whether they are sturdy enough to be built on and to gather an approximate estimation of how much it will cost.
Mr Brown also said; "We want to understand the benefits on a site-by-site basis. Some have more potential than others at this moment in time. We are trying to identify those that will unlock development so we want to identify investment opportunities. But for the first time now we have a comprehensive list of potential new stations. We are trying to identify the economic positivity each could bring".
The list of future stations is said to include Maghull North railway station and the public may see the reopening of St James's station which is located in Liverpool's Baltic Triangle. For the next 30 years Merseytravel have a number of ideas they want to pursue and this is one of 12 that has been made a "rail priority". Some of the other priorities for Merseytravel include increasing the capacity for Liverpool Central Station and continuing to support the HS2 link into Liverpool. They are also hoping for more frequent trains running between Liverpool to Preston, Ellesmere Port and Chester.
Do you think adding 30 new railway stations is going to ease up the currently over crowded train service in Merseyside?
Nicole Cran, Pali Ltd
(0) Comments
Latest News
Categories
Subscribe
Subscribe to receive a weekly update of our blog posts