635,000 pounds secured to improve Cheshires transport systems
Posted: 18/07/2014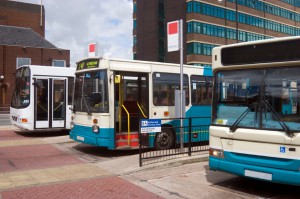 Cheshire West & Chester Council have secured funding from the Department of Transport totalling £635,000. This funding will be used to improve transport systems across the county and some of these improvements include the promotion of sustainable travel with new cycle routes being built and signs to be erected.
The funding will also be used for business travel planning where personalised travel plans will be drawn up for businesses which will promote and hopefully result in cleaner air quality and healthier living.
A large part of the funding will be utilised on the scheme called 'Connecting the Atlantic Gateway' which is hoped to create many employment opportunities along with boosting the economic growth of the area and cut carbon emissions. The Atlantic Gateway is known as the most significant investment opportunity in the UK and has been designed to boost the development of major projects in the area as well as maximise investment opportunities.
What do you think Cheshire West & Chester should do with the funding secured?
Amanda McGovern, Pali Ltd
www.paliltd.com
(0) Comments
Latest News
Categories
Subscribe
Subscribe to receive a weekly update of our blog posts