7 interesting factors that will increase house prices
Posted: 11/02/2016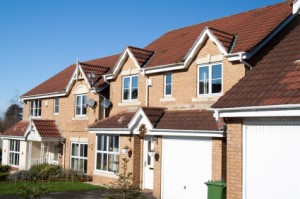 With recent research providing proof that the street name in your address could alter the price of a property, here are 7 more unusual factors that could increase or decrease the value of your property.
Waitrose is renowned for being at the top end of all supermarkets, but who would have thought that having one in your town could boost the price of your property. According to experts, living in the vicinity of a Waitrose could increase the value of your house by £40,000. The expensive grocery store is widely viewed as a symbol of prestige and that if you have one in your area your town is on the up. On the contrary though, living nearby an Aldi supermarket can deduct almost £6,000 from what your property is worth.
Living in a market town, with the opportunity to buy fresh ingredients such as eggs from a farm stall can raise the value of your property by £25,000. Currently, the priciest market town in Beaconsfield in England.
It may come as a surprise that having the word 'Hill' in your street address will double the price of a property. Similarly if you house has its own name it can add up to 5% to the value of your property. It appears that people are attracted to the exclusivity and grandeur of living in a house that stands out from the rest.
It's not just fancy supermarkets that will add value to a property. Research has also revealed that living in an area with a high number of Michelin- starred restaurants can increase property prices by 50%.
Living in an odd or low numbered property will also cost you up to £538 more. This is believed to be because houses numbered 1 and 2 are often at the end of the road, attracting a premium as semi-detached properties.
The last factor that will add value to your home will come as no shock, but living in a house complete with a sea view will add up to 82% onto the price of a property. Similarly, views of a harbour will have the same effect on property price.
Aislinn Devlin, Pali Ltd
Google +
(0) Comments
Latest News
Categories
Subscribe
Subscribe to receive a weekly update of our blog posts