A cunning plan to bypass overcrowding in the North of England!
Posted: 06/08/2014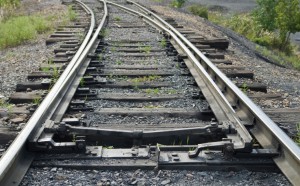 A brand new Trans-Pennine train line tunnel has been modelled similar to that of the Eurotunnel and is expected to hold trains that are capable of hitting 125mph speeds. The anticipated link will connect Leeds, Sheffield and Manchester as these locations currently suffer from day to day passenger overcrowding.
The newly devised idea sits in the middle of a £15 billion plan and is modelled alongside the existing Channel tunnel and would cut current journeys by half. It will help develop existing networks located in the North and it is also likely that the line will run through some of England's extremely breath-taking countryside areas.
On this new train, if you were travelling between Leeds, Manchester or Sheffield it would take only half an hour and between these locations there are options to go to ports such as Liverpool, Hull and the regions airports improved.
The main reason behind the new train line is to ideally have trains carrying freight as well as passengers for example, terminals designed especially for vehicles which provide a drive on facility. This project has been given the name "One North" and it has been put forward to the Chancellor George Osborne courtesy of the leaders in the five main surrounding city regions in the North of England. These are the following:
Manchester
Leeds
Liverpool
Newcastle
Sheffield
Journey reductions totalling 20 minutes could be worth around £6.7 billion towards the economy according to information on the One North report. Even though there are plenty of positives for this project, constructing the tunnel through the Pennines and possibly the Peak District National Park means that it is highly likely to prove controversial and greatly unpopular with farmers and conservationists in the surrounding area.
Existing routes that commute across the Pennines are extremely slow for example, the average speed recorded for a journey between Manchester and Sheffield was measured at around 44mph. In seasons such as winter, this can majorly affect the model of locomotive as snow will disrupt services without fail.
Also, numerous present day services are extremely overcrowded. As an example, the 6:23am Manchester airport to Middlesbrough train has been noted as the third busiest service to run in the entire country. By the time this particular train reaches Leeds it is already 162% capacity. Growth forecasts display that peak capacity on trains for Leeds to Manchester ideally needs to increase by 120-150% as well as other areas such as Liverpool, Sheffield and Newcastle needing to increase by 100-130%.
With regards to regular commuters and seaside goers, easier and less compact travel solutions would result in the North being a more designated place to travel to. More so a destination of choice and Northern leaders confirmed this by arguing;
"The North would be a destination of choice for investors and a dynamic counterweight and complement to the London and South-East economy".
May other ideas and solutions have been included in the One North report, these include:
By 2019: A finished and completed electrified track between Liverpool, Manchester, Leeds, Hull and Middlesbrough as well as the Midland main line, and consequent rolling stock.
By 2026: In order for the HS2 project to be finished earlier as far as Crewe hopefully providing additional capability and capacity for onward links to Manchester, Liverpool, Warrington and onwards to both inland ports and freight terminals.
By 2030: A newly constructed Trans-Pennine route which will have trains covering speeds of up to 125mph.
From this modification, places such as Bradford will receive improved hourly service with direct connections to London as a result of the HS2 releasing capacity for new services.
Faster and highly reliable services upon the East coast line between both London and Newcastle.
Have HS2 services extended further North from Newcastle up to Edinburgh.
The above bullet points are just a small selection from a large number of ideas that have been voiced within the report however, it also suggests the option for a direct rail connection in to Manchester airport first travelling from all major cities in the North.
Nicole Cran, Pali Ltd
(0) Comments
Latest News
Categories
Subscribe
Subscribe to receive a weekly update of our blog posts