Are first time buyers being left behind?
Posted: 28/04/2015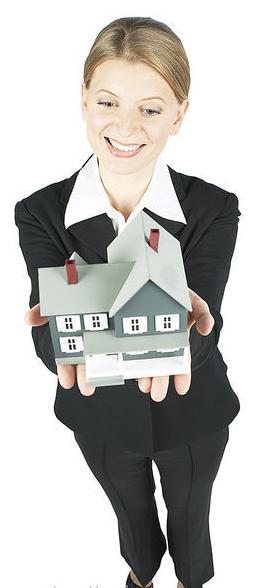 Although recent news has displayed that the overall number of first time buyers has dramatically increased bringing new values to the market, other news suggests otherwise. It has been said that many new property owners trying to get onto the property ladder are being deprived of purchasing a home because of extortionate prices in certain areas. For example nine out of 10 homes are excessively expensive and local potential buyers in and around the area will be unable to purchase due to the high values.
The search engine Adzuna.co.uk has produced a report and it summed up that various places such as Brighton, Chelmsford, Oxford and Cambridge have some homes that are shockingly 91% above the affordable rate. According to previous records, Hull & Belfast have exceeded the position as the most affordable places to purchase a property conversely, Brighton surpassed as the least affordable town to buy a home in the UK.
On average, a property in Brighton can be sold for a value almost seven times greater than an average income obtained by a Brightonian couple meaning the cost of a home could potentially go beyond £400,000 and with figures around these areas being displayed it might scare away potential buyers. Other places nearby may be the answer for first time buyers for example, people who choose to have an occupation in Brighton should consider Crawley as a place to live or even Worthing because both of these places are under 20 miles away, Worthing being the closest at a distance of 13 miles.
The place proving most popular with house prices on a spontaneous upsurge is London. Purchasing a property in this area is gradually becoming harder as time goes by with the formidable rise in prices against stagnating wages. Many luxurious homes around the capital are now valued at around £50 million or could even exceed that estimated value after London had seen an immense 15% rise in prices during the recent months.
Property officials stated that the current property wealth will not be the last experienced as house prices within the UK are said to rise for the next five years by 6% each time. By the year 2020 it is estimated that values of properties in the UK will have increased by 35 percent. This report contained information that had come from current mortgage lenders who had mentioned that during February loans which enable the purchase of a property continued to remain robust.
Due to inflation, average wages would begin to fall below therefore, causing properties in London to become increasingly unaffordable for Londoners themselves. On the other hand, the Government has recognised the struggle and have devised a scheme during last year which is known as the "Help To Buy Scheme". This scheme overall allows potential first time purchasers to borrow up to 20% of the existing sale price which can then help them buy their desired home. So far figures display that 13,000 first time homebuyers have pursued an interest free loan courtesy of the scheme.
Kris Hopkins, a Housing Minister stated;
"Help to Buy is both helping people on to the housing ladder and getting more homes built - nearly 20,000 home-owners have bought through the schemes, leading developers have said they'll build more as a direct result of the scheme, and last year house building rose by 23 per cent. Since 2010 the Government has helped deliver 170,000 new affordable homes, and we have a £20billion investment programme in affordable housing up to 2015, and a further £23 billion after it".
Nicole Cran, Pali Ltd
(0) Comments
Latest News
Categories
Subscribe
Subscribe to receive a weekly update of our blog posts