Are first time buyers thinking twice about stepping onto the property ladder?
Posted: 24/07/2014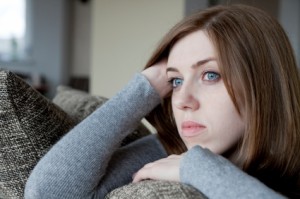 With previous stories outlining young first time buyers as being one of the main percentages towards present day property sales, could they now be turning away from the thought of owning their own home at such a young age? This question arises after recent figures show that just 3 percent of first time buyers make up sale figures during last month with the average age being recorded between 18 and 30.
These figures highlight a sharp decent in comparison to last August where 12 percent of sales had been made by first time buyers in the same age range. The results displayed have come from the National Association of Estate Agents Show.
The dramatic change in circumstances is due to the ever increasing property prices which have pushed more young buyers away as well as putting those who did step onto the property out of pocket. The average price paid for a property by many first time buyers rose above the £200,000 mark for the very first time according to information collated last week by the Office for National Statistics.
Another reason for the decline in numbers is because of higher/tougher mortgage affordability tests which were introduced during April 2014. Managing director of the National Association of Estate Agents, Mark Hayward made everyone aware of his opinion that first time buyers are gradually being pushed out of the property market.
He then went on to say;
"Things are getting even tougher for first time buyers. Not only do you now need to stump up ridiculously large sums of money in terms of deposits and stamp duty to be able to get on the ladder, but new (mortgage) rules mean buyers will also have to prove they can easily afford repayments now and in the future".
The National Association of Estate Agents proceeded to add that sales including first time buyers are dropping having been at 25 percent in May then slipping to a lower percentage of 20 in June. Despite all ambitious efforts by the Government in a bid to help young buyers through the newly devised Help to Buy scheme, they were still experiencing a dip in the number of houses being purchased.
Never the less, separate figures that had been released on Monday 21st July courtesy of Rightmove may provide little hope for first time buyers. Asking prices in Britain that are seen on the Rightmove website have also fallen for the very first time this year. Based on the average price of a home in the UK it is shown that prices have fallen by 0.8 percent from a sum of £272,275 in June down to £270,159 in July. The enforcement of stricter mortgage lending rules could well have been an influence towards this.
Are you a first time buyer looking to purchase a property but finding it increasingly difficult? Tell us your story in the comments section below!
Nicole Cran, Pali Ltd
(0) Comments
Latest News
Categories
Subscribe
Subscribe to receive a weekly update of our blog posts