Bought for 1 pound, now valued at 125,000 pounds
Posted: 16/12/2014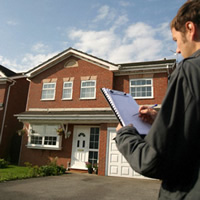 Properties in Toxteth, Liverpool were being sold for an amazing price of £1 to those who were eligible and a massive 1000+ people applied. There were only twenty properties that were up for grabs in the Granby Four Streets area and one lucky taxi driver called Jayalal Madde was the first successful applicant to own a £1 house. Since purchasing his property for £1, he has spent £40,000 in restoration fees to create a property that is now worth £125,000 according to local estate agents, Venmore.
The property was derelict this time last year when Liverpool City Council decided to start the scheme which is explained in one of my previous blogs HERE.
Mr Madde's property is still having work carried out and the valuer, Ms Hudson believes that once the property is completely restored, the value will shoot up another £25,000 to £150,000. Unfortunately the property cannot be sold for another five years as part of the agreement between the owner and Liverpool City Council but Jayalal diddnt seem to phased by this; 'We are going to stay here our whole lives.'
If you would like further information, please contact Liverpool City Council on 0151 233 3021.
Amanda McGovern, Pali Ltd
(0) Comments
Latest News
Categories
Subscribe
Subscribe to receive a weekly update of our blog posts