The deposit struggle for Britains first time buyers!
Posted: 23/01/2015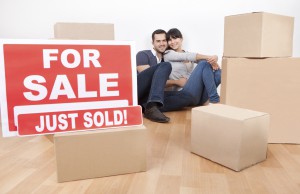 According to research collected by the housing charity Shelter, first time buyers in many parts of the country will have to save for over a decade to raise the funds for a deposit on their very own home. Shelter believe that it will be very difficult for those who have already started a family or are single to save up enough money to purchase their first property.
Shelter state that across England, it may take a couple with one child up to 12 years to save a 20% deposit for a new home based on one parent going back to work part time after having their child. Stepping on the property ladder for childless couples in their 20's is proving to be more difficult than ever with recent studies suggesting that they have to save up for at least 6 years or more to have a 20% deposit. This can be blamed on low earnings growth, the high cost of living and rising house prices.
Although wages are usually higher in the South East of the country and the London areas, so are living costs therefore, if people are renting in these parts of the country it is going to take them much longer to save up for a deposit.
Shelters Chief executive, Campbell Rob says;
"Homeownership used to be within most people's reach, but the rising shortage of affordable homes has pushed house prices up so high that for millions of young people it's now just a fantasy, however how hard they work or save. Parents are right to be worried. The reality is that unless we get a grip on the housing shortage soon, children today could spend decades paying out dead money in expensive rents, or living at home well into adulthood with little hope of planning for their own families."
Would you be willing to spend an extra six years with your parents just to afford your first home?
Eve Blakemore, Pali Ltd
(0) Comments
Latest News
Categories
Subscribe
Subscribe to receive a weekly update of our blog posts