British Manufacturers energy bills to be reduced!
Posted: 28/04/2015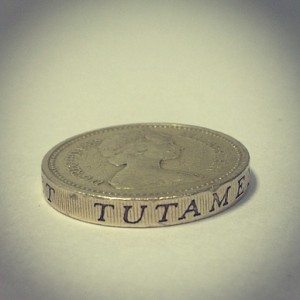 The US currently holds a lower energy bill status than Britain, so in order for the British Manufacturing sector to grow, energy costs must be reduced. Chancellor George Osborne has designed a package which will help assist British companies when going through the process of reducing their energy bills. This package is said to cost around £7 billion and the Chancellor stated that Britain would reduce their energy costs in order to invest in new sources of energy for example; "new nuclear, renewables, and a shale gas revolution"
The budget has been provided in order to dismiss the pressure of ever rising energy fees for manufacturers in Britain who consume a large amount of energy. The package states that per tonne of CO2 the cost will be £18 during 2016/17 up until 2020 with regards to the Carbon Price Floor Support. The Chancellor insists that this may well eliminate almost £15,000 from annual energy bills for manufacturers. The head of power and utilities at Ernst & Young, Tony Ward stated; "The immediate imperative for the freeze in the CPF is clear - to reduce upward pressure on electricity costs to all end users and in turn to avoid a growing competitive disadvantage for the UK's energy intensive industries. The difficult balancing act that Government is trying to achieve is to encourage investment in low carbon, sustainable and indigenous power generation while at the same time protecting energy users from the costs of doing so. Never the less, the current relief felt by energy users may not be long winded.
George Osborne stated that he intends to host a new compensation with a value of £1 billion and this is being put in place to "protect energy intensive manufacturers from the rising costs of the renewable obligation (RO) and the feed-in tariffs (FiTs)". With regards to the additional budget, the Chancellor circulated enticements in order to boost the withdrawal of gas and oil and has made a promise to look over the North Sea gas and oil tax status to ensure Britain extracts "every drop of oil we can". He continued to say; "We will introduce a new allowance for ultra-high pressure, high temperature fields to support billions of pounds of investment, thousands of jobs and a significant proportion of our energy needs".
However, in response to the budget conversation Ed Miliband, the current Labour Leader stated that regardless of any measure made now they would not stand a chance when facing up to various organisations in order to challenge escalating energy bills. Collating his thoughts Miliband openly stated; "Remember the husky, the bike, the tree? That was before they said 'cut the green crap".
Do you think the cut in manufacturer's energy bills will make a difference? Please feel free to leave you views below.
Nicole Cran, Pali Ltd
(0) Comments
Latest News
Categories
Subscribe
Subscribe to receive a weekly update of our blog posts