Could 2015 be an expensive year?
Posted: 20/08/2014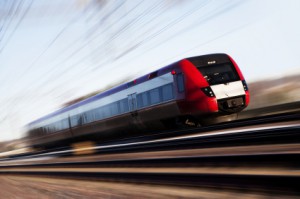 Passengers who regularly commute via rail transport have become aware of how much their existing rail fairs are set to increase as of January 2015. Never the less, this announcement was encircled by numerous protests about the ever growing price of tickets.
The rise is going to be marked by adding a further 1% on top of Julys figure in order to cover for the Retail Prices Index Inflation, which is also due to be announced shortly after. This means that the overall total of fares will then be boosted up to around 25% since 2010 when the Coalition Government came into force, this had been mentioned courtesy of the Campaign for Better Transport.
According to Labour, rail fares within the UK have already been marked among the highest in Europe. The rise will not only include everyday tickets but it will also include season tickets, the majority of which are "regulated" and prices are more than likely set by the Government.
Director General of the Railway Delivery Group, Michael Roberts mentioned that even though rail fares had increased beyond inflation for almost a decade the volume of passengers has also experienced a colossal growth.
He then added;
"Compared with fifteen years ago, we're now carrying twice as many passengers as we did then". He also went on to say that rail services where partially a "victim of that success" this is because overcrowding is rising to a greater intensity on some major services. Mr Roberts then insisted on mentioning that the existing level of customer satisfaction with various railways found itself "steadily increasing" and a further EU-wide customer survey displayed that UK commuters were among those who appear to be most satisfied in Europe.
From the increases in rail fares, the money that is likely to be raised from these will be invested in further rail setup in the approaching future according to a rail expert. Philip Haigh, Rail Journalist stated that even though the increase in fares made by the Government raises a large amount of money it is always further on down the line put back in to the network.
If Rail Price Inflation where to stay at its level of 2.6% which had been recorded in June 2014, fares are noted to increase by around 3.6%. However, under a rule known as "flex", train companies are allowed to boost fares past the average by a figure of 2% providing that the overall average remains at the RPI plus 1% so by next year, some fares could see an increase of 5.6%.
According to the CBT, wages have risen 6.9% since 2010 and fares have risen by a 24%. Regulated rail fares had been capped last year courtesy of the Government so that they would then rise in time with the speed of inflation.
Mary Creagh, shadow minister for transport stated; "
David Cameron has failed to stand up for working people struggling with the cost-of-living crisis. He's allowed train companies to sting passengers with inflation-busting fare rises of over 20% since 2010, costing them hundreds of pounds".
Are you being affected by the rail fare increases?
(0) Comments
Latest News
Categories
Subscribe
Subscribe to receive a weekly update of our blog posts