Could bedroom tax be one step too far?
Posted: 28/04/2015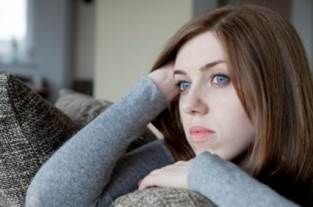 In recent months the Government decided to introduce the so called 'bedroom tax' policy, this policy is designed to free up any under occupied homes allowing bigger families to replace previous tenants. This is all based upon how many people live in the property against the amount of rooms there is for example, if there is a single resident living in a property with two to three bedrooms this would be seen as under occupancy. Although the scheme possesses many positives such as housing struggling citizens it also has its fair share of negatives, this could possibly mean pushing a tenant out of a house that they have occupied for quite some time.
Census figures display that in both Wales and England, seven in ten properties possess a minimum of 1 spare bedroom even though there is an existing shortage of properties to date to meet the ever growing population. Along with this statement, it is also stated that a colossal number of 8 million properties hold 2 spare rooms or above and these figures had been collated courtesy of the Office for National Statistics.
Figures displayed from a census dating back to the year 2011 show momentous amounts of under occupied homes across the country even though a large number of properties are being produced each year in order to meet the ever rising demand. It is estimated the numbers could exceed 240,000 new build properties and out of a colossal 23.4 million households it is said that over 16 million contain at least one empty room. These figures could also be noted as 68% of citizens in England and Wales.
In rustic areas of the East Midlands such as South Northamptonshire, Rushcliffe in Nottinghamshire, Rutland and Monmouthshire, Wales, under occupancy is known to be at its highest levels. On the other hand in London, the property boom is said to have boosted great expectations in all aspects of the property market. Never the less, overcrowding as opposed to under occupancy is still a growing problem day by day with around 49.4% of homes in or around London having spare bedrooms, this percentage is nearly equal to half of the properties in the area.
A planning officer from the Campaign to Protect Rural England which is also known as CPRE, John Rowley suggested that financial incentives should be considered by the government in order to support older residents who are more than happy to downsize into a smaller homes in comparison to the current ones in which they live.
He also added;
"CPRE think that while more homes are needed, these must to be of the size and type to meet with genuine need otherwise under-occupancy and affordability problems will continue to worsen. The Government should also consider offering support and financial incentives for older owner-occupiers who want to downsize, allowing families to make full use of the thousands of vacated properties that could be brought onto the market".
The Office for National Statistics mentioned that under occupancy has been caused by many reasons, the most recognisable reason being that many occupants tend to stay in the family home even though family members may have moved out. However, if they are able to afford to pay for these spare rooms in order to keep their home then they are completely entitled to do so. The chief executive of the National Housing Federation, David Orr openly stated; "A quarter of a million new homes a year will be needed for the foreseeable future to generate housing stock that meets the demand".
What are your views on bedroom tax?
Nicole Cran, Pali Ltd
(0) Comments
Latest News
Categories
Subscribe
Subscribe to receive a weekly update of our blog posts