Could the people of Britain receive yet again another late summer?
Posted: 22/09/2015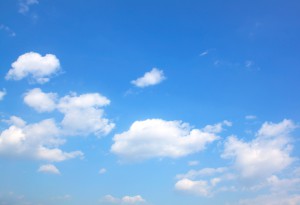 Very much like last year, residents within Britain could find themselves basking in temperatures of up to 25C as a result of what we call, a late Indian style summer. This is expected to happen during the cold period of the year, where Britons are most familiar to the cold temperatures, they could well be in for a shock.
Britain may be about to enjoy a late summer from what forecasters predict, starting with a course of crisp, sunny, dry weather over the coming weeks.
A spokesman who works for British Weather Services, who are an independent weather company stated; "Starting this weekend and lasting for the best part of the following 10 days and likely more, virtually all parts of the UK can expect an extended run of the fine, dry, sunny and warmer seasonal average weather. Air temperatures will peak in the high teens, low twenties – with the mercury set to rise even further to 23 – 25 degrees Celsius in parts as we move towards the month's end".
When average temperatures rise around four/five degrees higher than the norm this is what is known as an 'Indian Summer'. The average temperature recorded during September is usually 16.5 degrees Celsius.
The Met Office have stated that temperatures due to come over the weeks are highly probable to be around normal figures however, there may well be a slight hint of "unsettled" weather anticipated.
Heavy rain is expected to sweep across the depths of the UK today, affecting many areas. With the outburst of heavy rain in the UK it is expected to bring "fresh" conditions come Tuesday, although some areas in the south are at threat of flooding within locally due to downpours set to hit, the Met Office reports.
Pressure building within the south is likely to push forward bouts of fluctuating weather conditions however, during the course of the week it is anticipated to have settled down a lot by Friday.
Even though weather is expected to settle by Friday the Met Office will not insist that temperatures will soar above 18 degrees before the coming weekend.
Nicole Cran, Pali Ltd
Google +
(0) Comments
Latest News
Categories
Subscribe
Subscribe to receive a weekly update of our blog posts