Could you build your own home?
Posted: 28/04/2015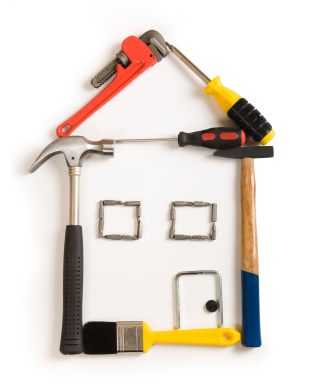 A Canadian company called NOMAD Homes are the first to produce a flat packed home which measures only 100 square foot (9.2 square metres). For the manufacturing of the future prospect the organisation has opted for additional funding's to be raised courtesy of Indiegogo. After creating a solid foundation, the company hope to eventually release the base version of this small 'do It yourself' home at a cost of $25,000 US dollars.
Inside this minute dwelling there is room for a small living room, bathroom, kitchen and even a reasonably sized bedroom space upstairs. Not only does it hold all of these features but it can come in more ways than one and in fact holds three other versions which are all based upon consumer needs and what people may require. It also depends on price. These small abodes have been entirely constructed out of various materials such as base boards and trim which have been created using MDF, Structural insulated panels made from metal, and galvanised metal siding.
Never the less, the route model still offers a lot considering it is the most basic design of the lot, complete with stylish, spacious kitchen cabinets and various shelving units allowing adequate storage finished with a slick design laminate flooring and numerous lighting systems. However, if buyers wish to up their budget and opt for more gadgets, they could purchase systems such as grey water treatment, solar power energy system and also rainwater collection and as well as this more outdoor space could be generated by adding a wooden decking to the exterior of the property.
Seeing a creation as spontaneous as this would bring many a question to the board as to whether they are fit for human use. For example, how much weight can the upper floor hold, can they with stand weather pressure as well as many others however, this idea seems to be making progress as manufacturers are in line for funding. The organisation has solely promised that their Micro Home will be moisture, termite and entirely fire resistant. This development could solve many problems for students attending universities or colleges away from home.
Although progress is being shown there is still a long process to go through with regards to turning computerised models into hard material copies. Would you like to live in a flat pack house?
Nicole Cran, Pali Ltd
(0) Comments
Latest News
Categories
Subscribe
Subscribe to receive a weekly update of our blog posts