Could you earn more by downsizing?
Posted: 26/01/2015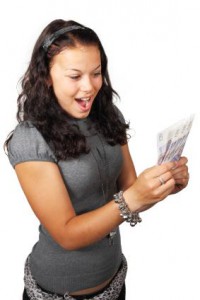 With the construction of homes being decreased each year and the population growing oh so quickly, the demands for family sized properties have become progressively higher however, there just aren't enough of them to go around.
It is said that homeowners who make the decision to downsize are now accumulating more than £100,000 in profit as the ever growing demand for properties suitable for families continues to grow.
In comparison to 10 years ago, residents who downsized today are said to be obtaining up to £8,000 more due to the price of detached homes rising exceedingly quickly compared to semi-detached homes and bungalows. A new analysis provided by Lloyds Bank shows that downsizing your property during 2014 had been almost 10% more profitable than in 2004. In the meantime, overall prices for dwellings such as bungalows, terraced homes, semi-detached houses and flats have escalated gradually.
Following on from the data analysed by Lloyds, they also later on found that residents moving from detached homes into semi-detached properties would receive an average of £121,686, meanwhile others who purchase bungalows would be making £103,715.
In comparison to a house, downsizing into a small space such as a bungalow is known to be less profitable due to the fact that single story houses are in high demand and short supply therefore, they sell at a much higher price. Andy Hulme, from Lloyds Bank stated;
"Once people do look to trade down, the benefits are clear. Downsizing can generate significant amounts of money, on average over £100,000 in 2014. It also helps to lower the cost of household bills and frees up funds so that people can enjoy their retirement or invest their money for the future".
The everyday detached home has been known to climb in value by at least £35,000 since the year 2004 compared to £29,000 for a semi-detached and £28,000 for a bungalow. It is said that the average age of a homeowner who wants to downsize is 56, having lived in their home for around 11-20 years and more data from Lloyd's shows that three-quarters of these home owners expect to make some money when downsizing.
On the other side of the scale, Britain's most lavish one bedroomed flat is rumoured to overlook the most favoured Hyde Park in London and is on the market for a pocket burning £10 million, exceeding the price of an average property by a hefty 56 times over.
This luxurious, dream property located near Hyde Park consists of two levels, with level one boasting a spacious sleeping area complete with an en-suite bathroom fit for a movie star and last but not least, the upper level of the flat prepares itself for the social side of the residents life with the majority of the area being dominated by a high tech open plan living area and classy dining room, not to mention a separate W/C.
This dwelling is estimated at around £6,300per square foot and is rumoured to exceed the next most expensive one bedroomed property in the capital by a gigantic £4.3 million. The lucky buyer of this luxury home will have to hand over 1.1 million in stamp duty alone alongside £2,000 a year to cover the ground rent, shortly followed by an annual service charge of £32,000.
The extortionate prices don't come without their bonuses. Residents of these homes receive a 24 hour service provided by SAS trained security guards, an in house maid service, same day laundry services, room service from the nearby hotel and a privately monitored wine store.
(0) Comments
Latest News
Categories
Subscribe
Subscribe to receive a weekly update of our blog posts