Could your neighbours be destroying the value of your home?
Posted: 28/04/2015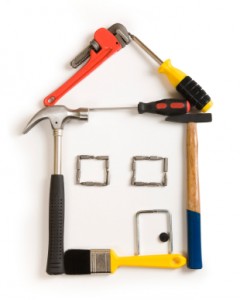 A 52-year-old carer, Helen Coughlan from Woodford Bridge in North East London has said that her property value had decreased by £100,000 due to the monstrous side extension constructed by their neighbours. Ms Coughlans neighbours had obtained planning permission for the extension but it had been assembled an awful lot wider than the council permitted, leaving the new wall just centimetres away from one of Helen's windows.
During 2006, Helen had completed work on her own property which included a loft conversion and having done this Ms Coughlan re located the kitchen upon the top floor. A couple of years later in the course of 2010, Ms Coughlans neighbours had undergone work to construct their own extension on their home. It had been made entirely from breeze blocks and one of the walls is only centimetres away from Mrs Helens house, resulting in no natural light being able to flow through her window. She had explained to the Daily Mail that this project had become domineering and has caused her to have many issues with regards to eventually selling her house in the future as she thinks this may no longer be possible or at least £100,000 has been removed from the estimated value of her home.
Originally the plans the council had approved listed specific measurements as to how big the neighbours could make their extension and upon Helen's complaining to the council, they had confirmed that it was indeed bigger than the plans had originally approved. Conversely, the Council proceeded to argue with Ms Coughlan and displayed the fact that the only impact on her home is the decrease in the percentage of light through one window in particular. With this explanation not being concluded, the extension was therefore aloud to stay even though it intensely downgrades the appearance of Helen's property.
Following the matter, Ms Coughlan had taken matters into her own hands and opted to take her neighbours to court privately during 2012. It was here she made the decision to settle the dispute with a sum of £30,000 however; she later reacted to this describing it as a small intake compared to the amount of value that had been subtracted from her home.
Have you ever had any experience of neighbours building extensions that obstruct or devalue your property?
Nicole Cran, Pali Ltd
(0) Comments
Latest News
Categories
Subscribe
Subscribe to receive a weekly update of our blog posts