Did you know that litter could down value your home?
Posted: 22/01/2015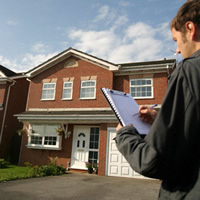 It is said that when purchasing a home, potential buyers usually expect the neighbourhood to be neat and tidy therefore pleasing to the eye. Recent research suggests that untidy streets can take away a hefty percentage off the value of a home.
With this situation, it means that the average property in England and Wales could have around £20,837 wiped off the overall value based on the average property price being estimated at £176,581. This result in dropped prices is solely down to the possibility of rubbish being located outside or near a property which is being viewed by potential buyers. This problem has only recently come to light due to surrounding councils cutting the number of street cleaning operations alongside the number of bin collections being performed each week.
During the first stages of research which have been carried out with regards to the effects litter could have upon the value of any property by an organisation called, "Keep Britain tidy" it revealed that suburban homes with this problem could be worth between 2.7% and 11.8% less than if the surrounding streets were clean.
An overall conclusion to the report created specified that if a minor 1% of the nation's 22 million properties were to be affected by this problem it would equate to a total loss of around £1 billion.
A member from the campaign, Keep Britain Tidy, Tim Burns stated;
"When people are looking to buy a new home they want to feel they are buying in a nice place, where the community is cared for. There's a lot of evidence to show in a more littered environment people are less helpful to each other. Crime breeds litter and it might be that litter breeds crime. The knock-on effect is that people don't want to move there and prices are reduced. If you clean up the neighbourhood it can improve your bank balance".
(0) Comments
Latest News
Categories
Subscribe
Subscribe to receive a weekly update of our blog posts