Do you want to be the owner of Margaret Thatchers old home?
Posted: 25/06/2014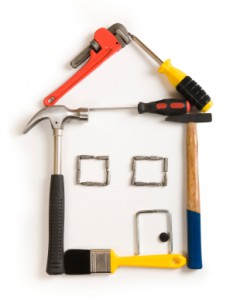 Margaret Thatcher's former London home is going to be unleashed onto the property market soon for an affluent sum of £35 million. This property is a terraced house and may prove very popular with buyers because of its previous owner. As it stands it is already drawing in potential buyers because of its "Blue plaque effect" according to estate agents.
The property had been sold at a price of £4.16 million after Thatcher's death due to their only being a short lease remaining. Lady Thatcher had occupied this particular dwelling for many years up until a year prior to her passing at the grand age of 87.
The property which is located in the quiet picturesque area of Belgravia, London will make its debut shortly after its existing occupants complete a humongous renovation project that they have planned. On the other hand, workers at the property are now anticipated to transform the home into a much larger residence with many rooms being on a subterranean level totalling a ground space of 7,000sq ft. These plans will include 2 basement floors and a possible connection to the property which is placed right behind Thatcher's home.
Recent evaluations have seen the property come out with a sum of £12 million and as well as this the current owners have arranged for the lease to be extended further however, this will only take place after all restoration work has been completed.
Leconfield Property group are the organisation in charge of the work that is being carried out and the current ongoing work is not expected to be finished up until sometime in 2015. Despite this, many potential purchasers are showing endless amounts of interest in this property because of its historic association with the anterior Prime Minister.
The connection between the home and Lady Thatcher, who had been Prime Minister from 1979 up until 1990, is known to be an added bonus with regards to selling it. It is thought to be adding excess value.
People are expected to be flooding in from all areas such as the Middle East and US with offers that may go beyond £35 million, both places are thought to be bidding against one another in order to take ownership of such a famous property.
Nicole Cran, Pali Ltd
(0) Comments
Latest News
Categories
Subscribe
Subscribe to receive a weekly update of our blog posts