Easter prize giveaway - Winners announced!
Posted: 18/03/2016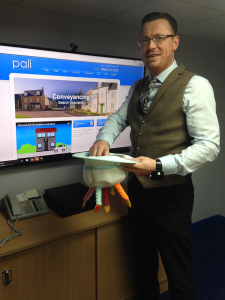 Thank you to all of the clients who entered our Easter Prize Giveaway which has now come to a close! The names have been drawn and we would like to say congratulations to our three winners;
Katie Ward- 174 Law
Diane Mullen- Guy Williams Layton
Kayleigh Brown- Hawley & Rodgers
We hope you enjoy your Cadbury's Chocolate Hampers!
If you haven't won this time keep a close watch out for the next Pali Prize Giveaway for another chance to win!
(0) Comments
Latest News
Categories
Subscribe
Subscribe to receive a weekly update of our blog posts