Enhancements made to New Brightons mini golf course!
Posted: 28/07/2014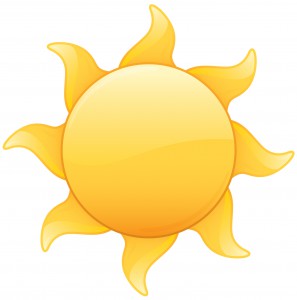 Back in December 2013, seaside towns up and down the coastline found themselves submerged underneath masses of sea water, with continuous waves crashing over defence walls and attractions fearfully being destroyed.
One seaside town attraction that made its way into the headlines is a mini golf course located in New Brighton on the Wirral. The plot used to be two ginormous tennis courts before it had been taken over and renamed to what is known as the "Championship Adventure Golf Course." Many members of the public travel to see the picturesque seaside town filled with restaurants, cafes, shops and even a cinema not forgetting the mini golf wonderland itself.
Prior to the timing of the floods, the course had been due to undergo work on a second stage which would be based upon well-known Wirral landmarks both featured in the past and present however, the weather had other plans in store for this development. As metres of waves travelled across the air carrying rocks and debris in its midst, the adventure golf course had soon been submerged under almost 2 million gallons of the Irish Sea.
A couple of days later when the weather had calmed down and the clean-up operation had begun, the golf course resumed order and construction started to take place. Being based around well-known Wirral landmarks this course gives celebration towards the amazing yet interesting history of the peninsula. The very first people to use the course teed off this weekend just days after the Wirral played host to "The Open" in Hoylake which attracted world class players and the crowds who follow them.
People who visit the attraction have to manoeuvre around the landmark inspired holes which include Birkenhead Priory, Lady Lever Art Gallery, The piers, Mersey Tunnels and Fort Perch Rock. Nick Ashfield, owner of the mini golf set up stated; "Our second course is a totally different style to our hugely popular first course. When I set out to create a unique concept and theme for course two I suddenly realised I was surrounded by it. Wirral has a fantastic story to tell and by illustrating it through the medium of miniature golf, I am sure it will prove very popular".
The new stretch of course opened its doors back on July 17th, this is the same as the pro golfers teed off at the Royal Liverpool Golf Club in Hoylake in order to battle their way to the top spot and be crowned champion of the open with many spectators observing the intense competition along the way. Nick also insists that the unveiling of the second course was incredibly coincidental in respects of the prestigious event.
He mentioned; "The key really was to get the second course up and running for the summer. Course one last summer became too busy at times but with two courses, we can now reduce the on-course waiting times dramatically, making it an even more enjoyable experience. The reaction to course two has been phenomenal - from both the younger market who enjoy the different style, and the older generation who can relate to the historical references. Happily however, there hasn't been a firm favourite between the two - both are still hugely popular."
Nicole Cran, Pali Ltd
(0) Comments
Latest News
Categories
Subscribe
Subscribe to receive a weekly update of our blog posts