Figures on bedroom tax!
Posted: 28/04/2015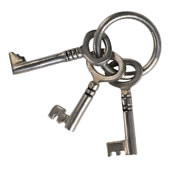 In Britain, records show that 6% of occupants living in social housing are the ones mostly affected by the drastic changes in the way the benefits are now being modified. The main tax modification seems to be the so called 'bedroom tax'. The current bedroom tax operation is designed to free up space in larger homes giving more availability to those who need it as well as saving the average tax payer a sum of £1 million a day according to Ministers.
Other Ministers are not quite in favour of the newly produced bedroom tax policy. Stephen Timms the shadow employment Minister openly quoted that this strategy is a complete "disaster" therefore, it should be abolished. From data records analysed by the BBC regarding housing providers, it had been made clear that around 28% of affected occupants had already ran up a stack of arrears during the past year during the time the new policy took flight.
Having announced multiple changes to the benefits system on the 1st of April 2013, members of the public had been made aware of the removal of "spare room subsidy", meaning that those who occupy a house with one spare room have had their existing benefit allowance axed by 14% and people who live in a house with more than one or two rooms vacant faced reductions of up to 25%. Providing that Labour is successful during the next election, they have sworn to completely abolish bedroom tax.
For those who are of a working age and currently living in social housing, the Government have argued that there are many valid points as to why they should continue to cut housing benefits. For example, reducing the bill will assist 300,000 members of the public living in housing accommodation that is overly crowded. Conversely research provided by the BBC which included Scotland, Wales and England using a variation of freedom of information requests displayed that a minute 6% who have had their budgets cut have moved out of their homes. These figures had been given to various councils around the areas concerned.
Tenants affected by the cuts who had still failed to move are now being forced to make up the empty section of their outgoing payments even if they have a small income, having to do this then accumulates mass amounts of unneeded pressure in order to maintain a steady flow of paying bills. Around two thirds of occupiers who are affected by the current bedroom tax find it hard to pay other bills within the household such as rent, gas and electricity let alone buy food.
Professor Tunstall had been asked for her opinion as to wethere she thought the policy had been effective she stated;
"To some extent it's achieved some of its aims. It's achieved an aim of making a saving in housing benefit for national government, probably slightly less than they'd originally hoped for".
She also added; "But there are other knock-on costs. There's a social cost for tenants and a cost of having less efficient and fewer new homes and you can imagine that those costs can start to mount up. "
She said that while tenants in arrears could have been in debt for other reasons, the fact remains that there is "new debt for local authorities and that means fewer pounds to go round to spend on improvements for others".
Do you think bedroom tax could make a difference? Please feel free to leave your comments below.
Nicole Cran, Pali Ltd
(0) Comments
Latest News
Categories
Subscribe
Subscribe to receive a weekly update of our blog posts