Flooding Risks and New Build Developments
Posted: 23/09/2016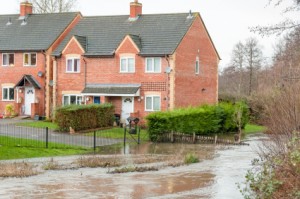 Back in April this year, a planning bill was put forward by MPs which would require all new housing to have their own sustainable drainage systems, rather than allowing developers to simply connect the new housing onto existing systems. The aim of this was to help prevent overburdening the existing systems and decrease the likelihood of subsequent surface water flooding.
Many leading experts, such as the Chartered Institution of Water and Environmental Management, placed heavy emphasis on the importance of this change, especially in the light of governmental plans to build at least 300,000 new homes every year amid the housing crisis.
What is surface water flooding?
Surface water flooding occurs when drainage systems are overloaded with rainwater, resulting in a back-up and over flow of water to the surface, causing it to flow over ground rather than underground. Using JBA Consulting data, the Environment Agency has published maps displaying the level of risk of surface water flooding across England (https://watermaps.environment-agency.gov.uk/wiyby/wiyby.aspx?topic=ufmfsw#x=357683&y=355134&scale=2). For more specific property searches Groundsure offers two reports, a Homebuyers or Flood report, which will give further information regarding risk from surface water flooding, other types of flooding and the insurability of a property in this respect.
In recent years many areas of the UK have suffered from dramatic flooding, in some cases destroying homes and causing irreversible damage.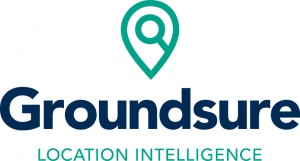 During the winter of 2015 Cumbria took a huge hit from some of the worst flooding this country has ever seen. In a Flood Investigation Report published by the Environment Agency and Cumbria County Council this year, it was stated that the drains reached capacity and started to overflow, which added to the already existing flood water which had come from rivers that had burst their banks and flood defences which had been breached.
The memorable floods of 2007 caused 13 deaths and around £6 billion worth of property damage. JBA Consulting say that 35,000 of the 55,000 properties affected were damaged by surface water flooding. In London nearly all flooding was down to surface water overload, an issue which could in future be minimised by improved, sustainable drainage systems, or potentially made worse, by added load from new build houses to the existing systems. The evidence is clear – the existing drainage systems are already reaching their peak, and we cannot add to their load by connecting new build properties without expecting to get our feet wet.
Why is protection against this type of flooding so important at present?
Because ultimately, surface water flooding is on the increase. JBA Consulting have warned that at present 2 million people in the UK are at risk and by 2050 this could increase by another 1.2 million. According to the UK Climate Change Risk Assessment 2017, flooding is one of the top three risks posed by climate change next year. A majority of the insurance claims made annually on flooding are already because of surface water. Our government needs to act now in order for the UK to protect its homes and people over the coming winter months.
After initial discussion in parliament in May, this bill was rejected by the House of Commons, but then later accepted by the House of Lords and resulted in what is going to be a 'trial period'. This poses the question; can our government provide the necessary protection our homes require against the inevitable increased risk posed by surface water flooding?
In conclusion the dilemma is this; should the government save money in the short term and risk a future expenditure on flood damage, or invest money now on a sustainable system which could in the long term prove more economical with mitigated flood damage costs?
If you would like to purchase a flood report from Pali, please contact a friendly member of the team on 0151 691 1170/ search@paliltd.com
(0) Comments
Latest News
Categories
Subscribe
Subscribe to receive a weekly update of our blog posts