Fracking approved in Lancashire!
Posted: 06/10/2016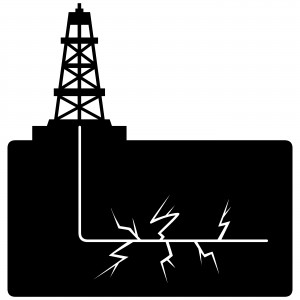 In a landmark decision for the UK shale & Gas Industry, The Goverment has ruled that Horizontal Fracking can now go ahead. Communities Secretary Sajid Javid has permitted plans for fracking at Caudrilla's Preston New Road site in Lancashire.
In mid-2015, Lancashire County Council rejected a request by Cuadrilla to carry out fracking, on the basis that the work would cause huge amounts of traffic and noise to the local area. Shortly after the power was given to the community's secretary to call in the decision and change if it was felt to be in the wider interest.
This verdict was attacked by people living in the nearby communities and the environmental group.
Helen Rimmer, Friends of the Earth North-West campaigner, says: "This is bad news for Lancashire - the community have been fighting fracking for more than five years. This fight continues until this unproven and unpopular industry disappear for good."
"Instead of shoving us down a dangerous path that inevitably leads to climate change, The Government should invest in renewables and energy efficiency, an emerging industry that could create 24,000 jobs in the North West alone."
It is not the first time fracking has been accepted since the ban was lifted - but it is the first to involve horizontal drilling. In horizontal fracking, the well is turned horizontally at depth to extract gas from a layer, or layers - of shale rock.
It is seen as far more productive than conventional vertical drilling, which goes straight through the seam and reaches a smaller-scale area.
How can Pali help?
We are likely to see more applications for this technique across the country in the near future. However, Pali can provide all of the various Groundsure Reports to ensure you are the first to hear about these developments, especially ahead of purchase. Groundsure collects planning applications relating to fracking and other energy activities on a weekly basis and these are included within our Energy report as standard, applications which may not show up in a standard planning search.
If you would like to purchase a Groundsure Energy Report from Pali which includes information on future energy schemes inc. fracking, wind and solar, please contact a friendly member of the team on 0800 023 5030 / search@paliltd.com
Eve Blakemore, Pali Ltd
(0) Comments
Latest News
Categories
Subscribe
Subscribe to receive a weekly update of our blog posts