Fracking plans already affecting home sales says UK estate agents
Posted: 14/05/2015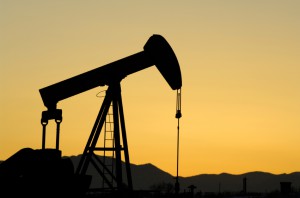 Estate agents operating nearby potential fracking sites in the UK are warning that the controversial technique is more than likely to take tens of thousands of pounds off the values off nearby houses. It could make homes harder to sell as agents have had many sales falling through as a result of fracking. A survey conducted recently by leading marketing research agency Redshift shows that 67% of people trust that fracking could bring down prices as firms are planning to carry out fracking in West Sussex, Manchester and Lancashire.
The majority who took part in the survey predict price could drop by 11% with two estate agents putting it as high as 41% to 70%. With the price of the average house in the UK estimated at £272,000, even just a 10% drop in value could translate into a loss of tens of thousands of pounds. Most of those who say they're worried believe more than one in ten purchases could be affected, with 9 dealers putting the estimate as high as 25 to 50% of all sales.
Three quarters of estate agents say that fracking should definitely not be permitted until much more research has been done. But the Department for Energy and Climate Change is expected to auction off licence blocks to fracking firms over an area covering more than half of Britain in the coming months. The Government has previously specified there's no evidence that fracking will upset house prices.
James Nisbet, who lives a few hundred metres from one of the Lancashire sites says a few potential buyers have pulled out of purchasing his £375,000 house after learning about the looming energy development.
'We have had six viewings so far, all with very positive feedback, but no one wants to commit to buying with the fracking shadow hanging over us. I've been hearing the same story from quite a few people in the area. We have lived here for 15 years. I really like this place and I don't want to move, but I also don't particularly wish to stick around to see what fracking will do to this community,' he said.
Paula Higgins, chief executive of the Home Owners Alliance, says it is worrying that homeowners who happen to live in fracking zones are being kept in the dark on how fracking will affect them.
'Some are already starting to bear the brunt through aborted sales and their homes being devalued. The Government needs to lead an honest and open debate on fracking and its impact on the local community. Our homes are our most valuable asset and ministers shouldn't be allowed to ride roughshod over people without any discussion or consultation and only a whiff of compensation,' she added.
What's your opinion on fracking? If you want to find out if your property is going to be affected by Fracking, you can purchase a Groundsure Energy Report from Pali Ltd. Please contacts us on 0151 691 1170 or email search@paliltd.com to find out more.
Eve Blakemore, Pali Ltd
(0) Comments
Latest News
Categories
Subscribe
Subscribe to receive a weekly update of our blog posts