Fracking tests move a step closer in North Yorkshire
Posted: 16/05/2016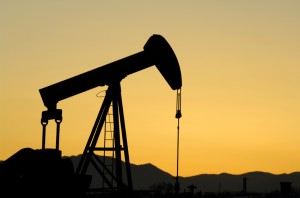 Despite fierce opposition from local residents and environmental campaigners, a UK firm has moved a step closer to carrying out fracking tests on fields close to the North York Moors national park.
The UK firm requested permission to search the surrounding area of the village Kirby Misperton for shale gas under the new scheme introduced by the government to fast-track the process.
The proposed work on the land has moved slightly closer following a report by North Yorkshire County Council suggested permission to be allowed for tests to be carried out on deposits first found in the region by company Third Energy back in 2013.
The council's report showed that many of the 4000 representations it received objected to the proposed plans due to concerns over air pollution, water quality, the effect on climate change and the possibility of earthquakes that could be triggered by drilling.
Conservationists accused planning officers of ignoring the "serious risks" that are linked with fracking despite the "clear evidence" it could damage wildlife, local business and people's health.
Environmental campaigners from around the country vowed to carry out a protest against the plans on the 20th May when North Yorkshire county council's planning committee convenes. It is also expected that Dame Vivienne Westwood will also attend and take part in the protest.
Critics believe the fracking process is catastrophic for the environment and will lead to contamination of groundwater and could even trigger earthquakes.
The government introduced new measures to help speed up the procedure for firms who submit an application for planning permission at fracking drill sites. Energy ministers have said by speeding up the planning process it will benefit communities as well as the firms but would still ensure that local residents can still have strong say on any developments of shale gas exploration.
The report from North Yorkshire County Council recommended that the plans should go forward as it would provide for the energy for the nation while there would also be adequate safeguards in place to protect the environment.
Simon Bowes, Yorkshire's campaigner for Friends of the Earth, has said that the council ought to listen to the thousands of local residents who object to fracking taking place at the site.
He said: "While it is disappointing that planning officers have dismissed the serious risks of fracking in Ryedale, Third Energy shouldn't be popping champagne corks yet. North Yorkshire councillors have been presented with clear evidence that Third Energy's application could harm local wildlife, local business, people's health and the environment."
However, Third Energy said it has taken "every possible step" to make sure the proposed plans would not damage the environment.
Kirsty Rogers, Pali Ltd
(0) Comments
Latest News
Categories
Subscribe
Subscribe to receive a weekly update of our blog posts