Further development set for grazing land on the Wirral
Posted: 28/04/2015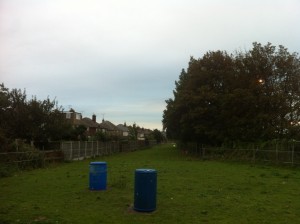 An application has been submitted by the owner of the land located off Leasowe Road between Greenleas Road and the flyover exit road off the A554 in Wallasey for a small housing development.
Plans have been drawn up consisting of 16 three bedroom houses which would be accessed from the already claustrophobic Greenleas Close. This is very close to Greenleas Primary School where the roads often get congested when parents drop their children at school every week day morning and collect them in the afternoon.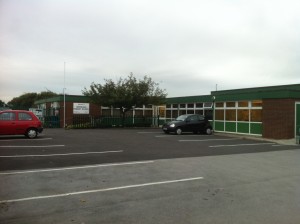 Greeleas Primary School have aired their disapproval of the plans because of the additional traffic the extra 16 properties would cause the already busy roads which could create an increasingly dangerous environment for the young children attending the school. Letters have been sent from the Primary School to local residents informing them of the proposed housing development which states the following;
'As a school we have notified the Department of Registration, Housing and Planning about our grave reservations regarding this application. As I am sure you will agree Highway Safety and Highway congestion are major concerns for all of us. If you would like to share your concerns with the Department of Registration, Housing and Planning please visit www.wirral.gov.uk/planning.'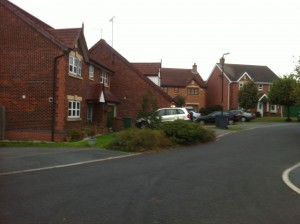 Wirral Borough Council have already asked the neighbours of the area their opinions and out of the 46 residents surveyed, 43 of
them are against the proposed housing development and the other three have made comments but no residents have stated that they are in favour of the proposal.
The status of the planning application is in the consultation period and plans can be viewed of the proposed housing development HERE under the documents tab. As you can see from the Application Plans, there would be an extension of the road from Greenleas Close along the right hand side of the land leading to one single row of houses and three corner houses with no access to Leasowe Road at the other end of the land.
Concerns have been raised about the location of the three extra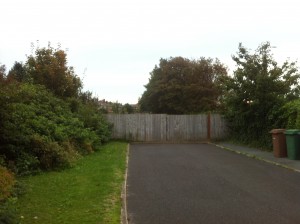 houses in the corner of the piece of land as they run alongside the slip road which is renowned for vehicle accidents. The other houses would be built at the rear of the existing houses and would more than likely lose their privacy as the proposed houses would overlook into their gardens.
What do you think of the proposals for a new housing development on this small piece of land? Do you live near this area and do you believe it would cause increased congestion along Greenleas Close?
Amanda McGovern, Pali Ltd
www.paliltd.com
(0) Comments
Latest News
Categories
Subscribe
Subscribe to receive a weekly update of our blog posts