Further updates on the HS2 route!
Posted: 28/04/2015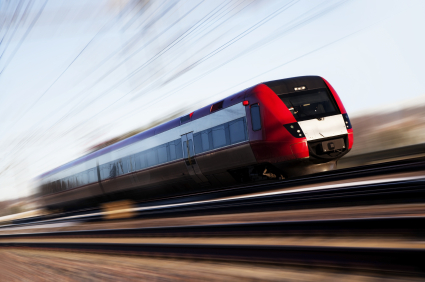 After following the progression of the HS2, numerous amendments have been made over the past few months with more and more updates each day to each individual phase, modifying them in the best way possible to consider all surrounding positive and negative factors with regards to this project being produced.
During the proposal of the High Speed Rail, a 24.7km tunnel is said to be manufactured and will cost around £1.85 billion and may possibly protect the exterior surroundings that are deemed natural beauty and have been that way for many years. The particular location for this tunnel is in Buckinghamshire and it would be made to protect the Chiltern Hills known as "The Chilterns".
Not only is the tunnel anticipated to protect these hills but it may also evade the mass destruction of many historic woodlands and forests as well as steering clear from many listed buildings and important monuments that may also be in the area. This sum alone only represents just a mere 2% of the budget designated to phase one of the project, this information was revealed in a report.
The HS2 is expected to improve many ways of travelling and possibly make a difference to both the economy and environment however, from recent stories the placement of many things such as stations, tracks etc. has been extremely difficult because there are many aspects to take into consideration as explained above. For example, surrounding habitats, wildlife, public rights of way, farming land and many other things used on a day to day basis. Officials have devised a preferred tunnel route which is marked to travel underneath the river Misbourne in Chalfont St Giles and go as far the A404 and then further on trailing the A413.
Chiltern District Council Leader, Nick Rose openly stated;
"HS2 would create a huge and ugly scar. Our proposal represents a huge improvement over the existing Government proposed scheme and avoids the reckless damage that the rail line would cause".
Chief Officer at the Chilterns Conservation Board, Steve Rodrick also stated;
"The Chilterns area of outstanding natural beauty is natural heritage and we expect those responsible for designing the HS2 railway to protect this special place. A long bored tunnel is the only acceptable solution".
Overall this whole project is said to save people around 49 minutes of travelling time between London and Birmingham and is aimed to be constructed between 2016 and 2026 however, the DFT propose that a shorter tunnel should be produced around 13.5 km which is also equal to 8.4 miles. If this modification did happen it would be enclosed by the M25 in order to pass beneath a small section of the Chiltern Hills.
Nicole Cran, Pali Ltd
(0) Comments
Latest News
Categories
Subscribe
Subscribe to receive a weekly update of our blog posts