Getting to know Pali!
Posted: 28/04/2015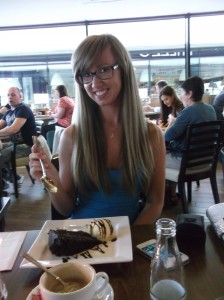 Name? Amanda
Which office are you based in? Head Office
What is your job role at Pali? Officially employed as a Social Media Marketing Assistant but I have progressed into the customer services advisor, order processor and EPC organiser along with anything else asked of me!
How long have you worked at Pali? 18 months
What is the best thing about working for Pali? Office atmosphere thanks to my lovely colleagues!
What is your favourite film? Black Beauty (have to say this as I am a horsie girl through and through) but my ultimate childhood film has to be The Power Ranger Movie and since then I have adored all super hero movies!
Do you have any phobias? Wasps and Spiders! *screams & runs away*
What is your favourite food? Anything sweet!
If you could live in any country, which one would you choose? No idea but somewhere hot, sunny, peaceful and filled with horses ;)
What would you say are your best qualities? Friendly, polite and a little crazy (especially after some coffee)
What has been the best part of your life so far? Owning my pony Morgan for 9 years, he is my life and he makes me so proud!
Who is your idol/inspiration? My Daddy <3
Marmite – love or hate? Never tried it!
(0) Comments
Latest News
Categories
Subscribe
Subscribe to receive a weekly update of our blog posts