Getting to know Pali
Posted: 06/09/2016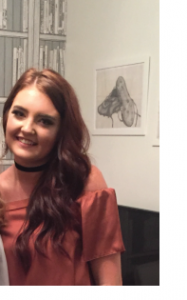 Name? Sam Clarke
Which office are you based in? Warrington
What is your job role at Pali? Property Search Administrator
How long have you worked at Pali? 1 and a half months
What is the best thing about working for Pali? The very welcoming team and always being able to ask what you need to do the task in hand and a calm and friendly atmosphere. I love learning new things which seems to be an on-going thing for PALI.
What is your favourite film? Love Actually and Skyfall (any film with eye candy)
Do you have any phobias? Eggs, slugs and running out of wine
What is your favourite food? Prawn toast, mushrooms, calamari and cheese… the list could go on
If you could live in any country, which one would you choose? Home girl!! But i would love to go backpacking around Europe and sky diving in Australia
What would you say are your best qualities? I'd like to say I was a positive, caring and outgoing person
What has been the best part of your life so far? Any time around Christmas or birthdays
Who is your idol/inspiration? My mum inspires me but I wouldn't mind looking like Katy Perry haha!!
Marmite – love or hate? Never tried it, don't fancy it.
(0) Comments
Latest News
Categories
Subscribe
Subscribe to receive a weekly update of our blog posts