Getting to know Pali!
Posted: 28/04/2015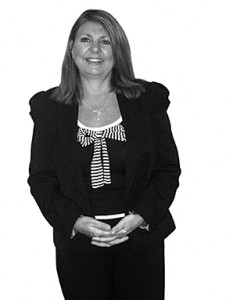 Name? Jeanette Leigh
Which office are you based in? Warrington
What is your job role at Pali? Head cook & bottle washer and oh M.D.
How long have you worked at Pali? 7 years
What is the best thing about working for Pali? Succeeding where many fail because they won't go that extra mile despite the many obstacles that are constantly put in our way and knowing we do the best job we possibly can for our clients, hence why we retain them and keep them happy. If they are happy so am I.
What is your favourite film? High Society
Do you have any phobias? The body getting older than the mind. I will still want to drink champagne and dance on tables even if the body will not be willing in future years. Come to think of it what if I don't want to do this anymore that is frightening
What is your favourite food? I love all food that's the problem
If you could live in any country, which one would you choose? Barbados or in this country I love all things Abersoch in North Wales
What would you say are your best qualities? I would like to think I am a tenacious and personable person who makes things happen but also cares how
What has been the best part of your life so far? Going to the garden party at Buckingham palace was pretty awesome
Who is your idol/inspiration? Dare I say Margaret Thatcher but also respect Karren Brady and would love to have been Grace Kelly
Marmite – love or hate? Hate
(0) Comments
Latest News
Categories
Subscribe
Subscribe to receive a weekly update of our blog posts