Getting to know Pali!
Posted: 13/10/2014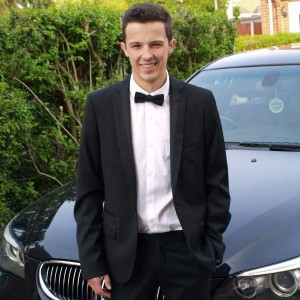 Name? Jourdan McSweeney.
Which office are you based in? Head Office.
What is your job role at Pali? Search agent.
How long have you worked at Pali? Just over 6 months.
What is the best thing about working for Pali? The best things about working for Pali are A) All my colleagues are friendly, and B) The nearest KFC is a five minute walk from the office.
What is your favourite film? Into The Wild.
Do you have any phobias? Spiders.
What is your favourite food? KFC fully loaded box meal.
If you could live in any country, which one would you choose? Canada, for the vast open space and scenery.
What would you say are your best qualities? I'd say one of my best qualities is being able to manage and have a wide range of interests and skills, such as DJ'ing, motorsports, aviation, gaming, and music production. I would also say I am funny, and very caring of my friends and family.
What has been the best part of your life so far?
DJ'ing on the main stage at a rave in The Masque nightclub.
Flying an RAF training aircraft and performing aerobatics.
Doing a three part America trip to Orlando, Tampa, and New York.
Who is your idol/inspiration? I don't have a specific idol, but people who have started out in life with very little, and worked their way to become very wealthy, are a huge inspiration to me.
Marmite – love or hate? Hate!
(0) Comments
Latest News
Categories
Subscribe
Subscribe to receive a weekly update of our blog posts