Getting to know Pali
Posted: 21/11/2016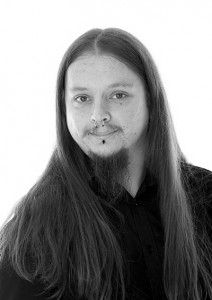 1. Name? Matthew Kaye.
2. Which office are you based in? Head Office.
3. What is your job role at Pali? Junior Developer.
4.How long have you worked at Pali? Eight months, roundabout.
5. What is the best thing about working for Pali? The atmosphere, the other employees (even the bosses!), actually looking forward to working on a challenging project… how do I pick?
6. What is your favourite film? The Corpse Bride. What can I say, I'm a romantic!
7. Do you have any phobias? What, fearless me? None whatsoever.
8. What is your favourite food? Recently, spicy BBQ marinated tofu skewers. I'd still never say no to a pineapple and mushroom pizza, though.
9. If you could live in any country, which one would you choose? I'd love to travel first, work across the globe before settling down. At the minute, probably Germany – Berlin certainly holds a poetic charm about it, and Munich has so many buildings that would make even the most unappeasable architectural historian weep.
10. What would you say are your best qualities? My impressive locks of golden wheat, my unwavering wit and charm, my subtle and overpowering humbleness…
11. What has been the best part of your life so far? I used to have cats. Now, I don't have cats. I believe the term is "it's all downhill from here."
12. Who is your idol/inspiration? Sal Khan, for the free education provided by the Khan Academy. There should be no limits on learning, whether they're social, political, or material.
13. Marmite – love or hate? I'm the exception to the rule – I'm okay with it, but it's far from love!
(0) Comments
Latest News
Categories
Subscribe
Subscribe to receive a weekly update of our blog posts