Getting to know Pali!
Posted: 21/10/2014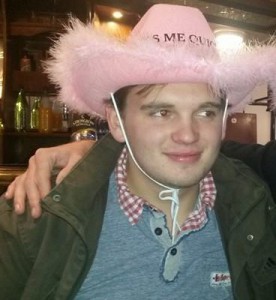 Name? Paul Burns
Which office are you based in? Pali HQ
What is your job role at Pali? Drains Team!
How long have you worked at Pali? Just over 6 months
What is the best thing about working for Pali? Everyone is great, they can have a laugh and are genuine people! & THE TEA! (& coffee)
What is your favourite film? Carlito's Way – Al Pacino!
Do you have any phobias? Spiders & empty pint glasses!
What is your favourite food? KFC!
If you could live in any country, which one would you choose? It's got to be Turkey, or California when I'm rich and famous!
What would you say are your best qualities? My hair, my coat and shoe collection, quite good at making a cuppa, I can handle a few pints (& Tequilas) & I know how to have a laugh and I try to get on really well with everybody!
What has been the best part of your life so far? Rescuing my dog Ben from the kennels! & Going to see Roger Waters (Pink Floyd) at Wembley Stadium!
Who is your idol/inspiration? Al Pacino for the legendary characters he plays, the chilling speeches he gives in his films and the fact he is someone you just wouldn't mess with. Or Judge Judy for her quick wit and no BS stance on life!
Marmite – love or hate? It's something I've never tried, but I've had a marmite twiglet and it was not nice.
(0) Comments
Latest News
Categories
Subscribe
Subscribe to receive a weekly update of our blog posts