Getting to know Pali
Posted: 09/07/2015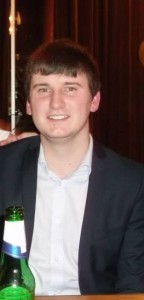 Name? Richard Hughes

Which office are you based in? Head Office

What is your job role at Pali? Junior IT Programmer

How long have you worked at Pali? 1 year

What is the best thing about working for Pali? It's a great place to work and it's a 10 minute walk to get here!

What is your favourite film? Star Wars

Do you have any phobias? No

What is your favourite food? Definitely Dominos

If you could live in any country, which one would you choose? America or Australia

What would you say are your best qualities? Easy going

What has been the best part of your life so far? Graduating from University and having an amazing time in the process!

Who is your idol/inspiration? Anybody who is motivated and achieves what they want

Marmite – love or hate? Never tried it
(0) Comments
Latest News
Categories
Subscribe
Subscribe to receive a weekly update of our blog posts