Give your clients peace of mind
Posted: 21/11/2014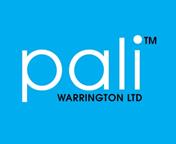 Transactions can fall through for many reasons and one of the biggest concerns for your clients is the financial implications for them when this happens. It is estimated that at least 10% of transactions failed last year and the costs incurred include valuations, surveys, searches, disbursements and conveyancing fees.
Residential Abortive Transaction Insurance has been designed to safeguard clients against such losses giving them peace of mind and reassurance that if the property transaction fails the reimbursed costs can be put towards another purchase. The insurance covers all legal expenses up to a maximum of £1500 and includes conveyancing fees, survey fees, legal fees, disbursements and lenders mortgage arrangement fees.
The insurance cover applies once an offer has been made and accepted by the vendor and includes the following:-
The vendor withdrawing the property from sale following receipt of an alternative offer from another buyer.
The buyer having to withdraw from the purchase because of one of the following:-

An adverse Legal Search (as per policy definition)
The Mortgage lenders valuation being less than 90% of the accepted offer
Purchasers or vendor's withdrawal due to :

Employers relocation not completing
Involuntary unemployment
Death, unforeseen illness or bodily injury caused by a sudden or specific accident
The policy is only £39 inc vat if purchased as part of your standard search packs or £79inc vat as a standalone product
Cover can also be arranged for your sellers' costs by purchasing a separate policy. You will of course appreciate that no Insurance can cover every eventuality and this policy is subject to certain policy terms and conditions, as detailed in the policy document. The period of cover is valid for 365 days from the date of policy issue. Cover can also be arranged for the seller by purchasing a separate policy.
Why not contact us to find out more?

Pali Warrington Ltd 453 Newton Road, Lowton, Warrington, WA3 1NZ

T : 01925 227509

Email : info@paliwarrington.co.uk
(0) Comments
Latest News
Categories
Subscribe
Subscribe to receive a weekly update of our blog posts