Government pulls the plug on the Green Deal scheme
Posted: 27/08/2015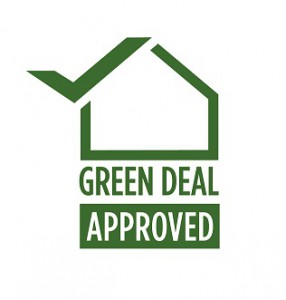 The unsuccessful energy efficiency programme, the Green Deal, has now been scrapped by the government. It has been announced that funding will be stopped and investigations will be taking place due to suspected scams surrounding flagship scheme.
The Green Deal which was first introduced in 2013 and was publicised as "revolutionary" in Britain's out dated housing stock. The scheme was intended to encourage millions of people purchase loans to invest in better boilers and installation.
However in July ministers abolished the scheme as with less than 10, 000 loans being taken out the scheme was acknowledged as a failure.
The Department of Energy and Climate Change (DECC) had provided 59 million pounds but "in light of low take-up and concerns about industry standards" they refused to provide more funds for the Green Deal Finance Company that supplies the loans.
The DECC has also ordered an independent investigation to review "consumer protection" due to the extensive reports that scammers hijacked the green deal scheme to con households and 1 in 10 organisations are struck off breaching the code of conduct.
Also all funding has been stopped for the Green Deal Home Improvement Fund which was launched in the middle of 2014 and provided households with compensation for spending on energy efficiency enhancements.
The cash back scheme proved far more popular with the public as they cleared the 114 million pounds of funding within a matter of days of the launch of the scheme. This was criticised as it was believed to be bad value for money.
Energy secretary, Amber Rudd, said "We are on the side of hardworking families and businesses – which is why we cannot continue to fund the Green Deal. It's now time for the building industry and consumer groups to work with us to make new policy and build a system that works. Together we can achieve this Government's ambition to make homes warmer and drive down bills for 1 million more homes by 2020 – and to do so at the best value for money for taxpayers."
People were originally encouraged to get loans to pay for the cost of making energy efficient improvements in their households and in return the loans would be paid off in instalments on their energy charges. The savings they would make on the bills for the energy efficient improvements were meant to be more than the amount spent to repay the loan.
However the scheme flopped as there was a low interest due to people's concerns over high interest rates and the fact the advertising watchdog released an official ruling that pointed out it was not guaranteed to save households money.
Greg Barker who was the energy minister at the time, said just after the launch that he if 10,000 households hadn't signed up to the scheme by the end of 2013 he would have sleepless nights. At the end of June 2015 figures were taken that showed only 9,999 Green Deal loans were 'live' and just another 5,597 that were still pending or had been applied for.
The announcement that the Green Deal will be abolished does not have an effect on any existing plans that have been taken out and does not affect standing Green Deal Home Improvement Fund vouchers and applications according to the DECC.
Even though the Green Deal has been abolished, it is important you still check to see if a property has a Green Deal Loan registered against it, as existing Green Deal plans will continue as normal. There will be no impact on those who have already taken out plans and bill payers in properties with Green Deal Plans will still need to repay the loans.
All Local Authority Searches Produced by Pali contain information on the Green Deal, completely free of charge.
Kirsty Rogers, Pali Ltd
(0) Comments
Latest News
Categories
Subscribe
Subscribe to receive a weekly update of our blog posts