Graduates and young professionals priced out of Londons property market
Posted: 14/01/2016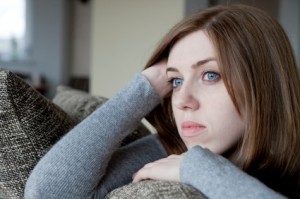 The rapidly increasing severity of the housing crisis in the Capital is having an effect on young professionals and graduates once again. A new report written by the Sutton Trust, considers ways to tackle the problem.
Home Advantage, reports on how the new talent of today's society- in particular those from disadvantaged backgrounds- are being pushed off of the City's property ladder. This is unfortunate as London is the best place in the country for careers in media, finance, law and medicine; and these bright young people aren't given a fair chance.
The growing need for housing is putting graduates in a housing trap as increasingly high private rent prices are stopping any opportunity for them to save up a deposit.
Since 2001, the population of the capital has risen 12%. Despite this, the report claims housing stock has only grown by 9% in the same time frame. During 2014, the average price of a house was eight times more than the average wage in every London borough except from Bexley and Barking and Dagenham.
In the report published by the Sutton Trust, there was a concern for the divide in "social mobility between those who can turn to the 'Bank of Mum and Dad' for financial help and those who cannot". Research found that less graduates than ever were living on their own compared to graduates who were forced to live with their parents.
The paper recommends 'age-targeted privately-rented housing' which would customise the models and housing design to suit the needs of young professionals. The report also suggested 'factory built pre-fabricated housing' to solve the problem. This idea would see the production of basic housing quickly and at a low cost to provide accommodation for graduates who are just coming out of university.
Chairman of the Sutton Trust, Sir Peter Lampl stated that he hoped "the candidates to be London Mayor in 2016-and the current team in City Hall-will look at these innovative solutions carefully and find ways to take them forward".
Aislinn Devlin, Pali Ltd
Google +
(0) Comments
Latest News
Categories
Subscribe
Subscribe to receive a weekly update of our blog posts