Green Deal Dilemma!
Posted: 28/04/2015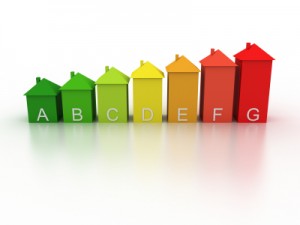 The Governments Green Deal scheme is designed to provide homeowners a loan who wish to improve the energy efficiency of their homes by installing insulation, double glazing and other such measures. However, according to a report published by the BBC, a dilemma has arisen. They claim that the Green Deal could lead to deadly summer over heating due to temperatures souring in houses that has been insulated.
The Government state that they are aware of the problems that may occur and they will take steps to prevent potential overheating of Green Deal properties. According to the report, homes in London are mostly at risk because it is a densely populated urban area. Research suggests that insulated homes overheating will practically affect elderly people.
However, so far only four people have signed up to the Green Deal and 241 homeowners have expressed interest in taking out a Green Deal loan out of the 38,259 Green Deal assessments which were completed over the last 6 months since the launch of the Green Deal. Green Deal assessments give potential customers initial advice on the energy efficiency improvements that they could make to their homes under the Green Deal Scheme.
According to leading engineering and climate change experts, the Green Deal could create new problems for the future with poor air quality due to summer overheating and this problem is set to rise with heat related deaths predicted to jump up to 5,000 from 2,000 by 2080.
To tackle this potential problem, the Department for Energy and Climate Change have issued new guidance to all Green Deal suppliers to help reduce the risks of overheating due to installing energy measures but the problem with this is that it is not possible to predict which houses would be affected the most by the heat.
Other countries deal with heat waves by fitting shutters on windows to trap cool air in their homes and painting exterior walls white which reflects the heat. The Government stated the Green Deal was the largest home improvement scheme since World War 2 but figures suggest otherwise. The figures are expected to improve with the introduction of 50 more loan providers by the end of the year.
Are you interested in the Green Deal?
Amanda McGovern, Pali Ltd
www.paliltd.com
(0) Comments
Latest News
Categories
Subscribe
Subscribe to receive a weekly update of our blog posts