Home improvements
Posted: 15/06/2015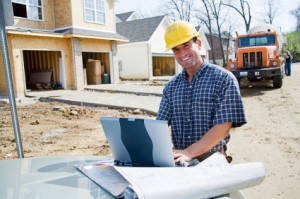 With TV property programmes constantly showing the cost of moving homes reaching an all-time high, many homeowners are now wanting to improve their homes rather than moving, by adding another bedroom. Of those surveyed, 47% of builders and tradesmen said extensions are currently the most popular home improvement.
While loft conversions are often considered, the cheapest and easiest way of adding value to a home is to add an extra bedroom. However, 36% of British builders and tradesmen surveyed by Direct Line Home Insurance said that bedrooms are the most awkward and problematic of home improvements.
Loft conversions were the next problematic home improvement followed by changes being made to bathrooms where 26% of projects go wrong and 19% of problems come from fitting a new kitchen.
Those considering work should remember than the cost will vary substantially depending on where in the country they live for example, it could prove much trickier to get a £35,000 extension in London than Scotland.
Although planning to have an extension on your house isn't always plain sailing as James Gold, of Landmark Lofts explains;
"While a loft conversion can significantly increase the value of a property, there are a few things to keep in mind when considering whether to take the plunge.
First of all, neighbours will need to be notified about the conversion and any party wall issues. Although they can't stop a project from going ahead, they can request a survey before and after the works have taken place.
Additionally, you need to make sure you know what you're working with. At least 2.1m of head height is required within the loft itself which is measured from the ceiling joints to the ridge."
Pali's Top Tips for home improvements
Agree on a quote before any work starts
Agree on a realistic time frame that the work will be completed by
Check your builder has the correct insurance in place before they start
Keep in regular contact with your builders throughout
Use the same builders or tradesmen from start to finish to skip any complications
While our desire for home improvements appears unquenchable, a more realistic outlook, this could be due to the rising house costs and supply shortages are pushing more people to look to their existing home for inspiration and more space.
Are you on trend with home improvements or in line for a disaster?
Eve Blakemore, Pali Ltd
(0) Comments
Latest News
Categories
Subscribe
Subscribe to receive a weekly update of our blog posts