Homeownership has fallen for the first time in a century
Posted: 28/04/2015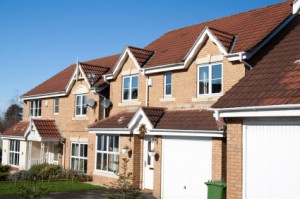 According to the Office for National Statistics, home ownership has fallen for the first time since 1918 in England and Wales. This is thought to have been caused by stagnant wages and ever climbing property prices.
Home ownership has been on the rise since the end of the First World War when only a quarter of people owned their homes and hit a high in 2001 when there were over two thirds of home owners. However, the number of properties for rent is rising and the number of people currently renting a property in England and Wales is now at 8.3 million. In 2011 the percentage of property which was rented from a private landlord equalled those who rented social housing for the first time since the 1960's.
The dream of homeownership is slowly slipping away for many people thanks to unaffordable prices and strict criteria on mortgage lending. Back in 1918 only 23% of homes were owned but this figure quickly began to rise from 1953 and the number of owned property equalled rented property by 1971. The amount of homes that were owned continued to rise when Mrs Thatcher introduced the right to buy scheme in 1980 which resulted in a fall of social housing tenants and the amount of people privately renting began to steadily fall from 76% in 1918 to a tiny 9% by 1991.
Since 1991 the amount of privately rented accommodation has steadily risen to the highs it is at the moment and between 2001 and 2011 the amount of homeowners dipped from 69% to 64%, the first fall recorded in almost 100 years! However, the number of people who owned their homes outright increased to 826,000 and at the same time the number of homeowners who had a mortgage or loan dropped by a huge 746,000.
The home ownership forecast isn't looking too bright for the near future either. It is predicted that home ownership will continue to decline over the next few years, continuing the trend which has occurred over the previous 7 years.
What do you think of the recent figures released from the Office for National Statistics? Are you currently renting a property and wishing you could become a first time buyer but the chances seem ever slimmer?
Amanda McGovern, Pali Ltd
www.paliltd.com
(0) Comments
Latest News
Categories
Subscribe
Subscribe to receive a weekly update of our blog posts