House building is on the increase!
Posted: 28/05/2015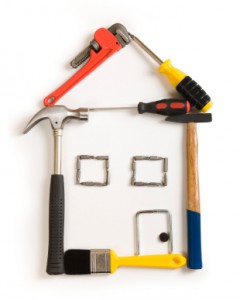 According to the Department for Communities and Local Government, house building has increased and are at their highest quarterly number since 2007. The official statistics which were released this week show that 40,340 new properties construction was began during the first three months of 2015.
This proves that the momentum from 2014 has continued through the first quarter of this year. 137,310 new homes were begum construction in 2014 which is up 10% from 2013 and up a huge 60% from the lowest point in 2009.
Completions during the first quarter of 2015 were estimated at 34,040 which as 10% increase on the final quarter of 2014 and a 21% increase on the first quarter of 2014. Completions on housing association properties increased by 24% compared to the previous quarter.
These results prove that house builders are increasing the amount of properties they provide to the country therefore, the housing crisis is beginning to become less apparent. According to Brandon Lewis who is the Housing and Planning Minister;
'These figures show these efforts are reaping results, with house building starts having more than doubled since 2009, and completions at their highest for nearly six years'
Have you purchased a newly built property recently and have you received help from the Governments NewBuy Scheme?
Amanda McGovern, Pali Ltd
www.paliltd.com
(0) Comments
Latest News
Categories
Subscribe
Subscribe to receive a weekly update of our blog posts