How bedroom tax has affected Merseyside
Posted: 28/04/2015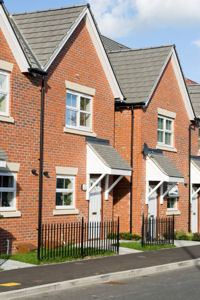 Following on from the introduction of the 'bedroom tax' which is continuously forcing numerous members of the public out of their homes, officials in Merseyside are now stating that it has had an enormous impact on Merseyside's wealth altogether. According to Frank Field, a current MP in Birkenhead "bedroom tax" has without a doubt encouraged an even bigger struggle with regards to the poorer generation than what was first anticipated.
Figures have been collated by Mr Fields in order to display the amount of extra money needed to make up for the non-existent costs of housing benefit reforms and this figure is estimated at around £1 million. This fee would initially be added to a previous grant of £4.2 million that had been obtained however, the money gained would be entirely Government funded.
Mr Field had mentioned the following;
"The Government "implicitly accepts" that bedroom tax - or spare room subsidy to give it its official name - had caused even deeper hardship than previously thought". He went on to express his feelings about the procedure by saying;
"The Government should immediately abolish this vicious measure".
Discretionary housing payments are means tested expenditures that assist families with momentary additional support providing that they are financially struggling to pay any existing rental fees. During 2013-2014, various councils had opted to apply for these additional fees of up to £12.9 million. This information had come from the Government in response to Mr Field's Query.
MP Frank Field went on to say;
"This latest announcement is an acceptance by the Government that the bedroom tax has inflicted a deeper wound on poorer people in Merseyside than they originally believed. Rent arrears are soaring across the region and most tenants affected have nowhere to downsize to. This is why it has so far cost the Government an extra £1 million in emergency assistance in Merseyside alone to limit the damage. And this sum, of course, makes no mention of the human cost which can't be measured in pounds."
A spokesman for the Department of Work and Pensions stated;
"Taxpayers are being saved more than £1 million a day because of the removal of the spare room subsidy. We are also guaranteeing a strong welfare safety net is in place with a £345 million fund available to councils across this year and next."
Overall it is known that around 90 local authorities have opted for additional support with regards to financial help in order to cover discretionary payments during 2013-2014. What are your thoughts on 'bedroom tax' and have you been affected by it?
Nicole Cran, Pali Ltd
(0) Comments
Latest News
Categories
Subscribe
Subscribe to receive a weekly update of our blog posts