How far would you go for a cause you feel passionate about?
Posted: 20/08/2014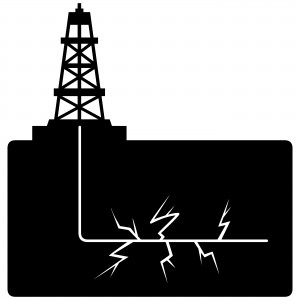 Usually when you hear the word "protester" or group of "protesters" you think of a group of a people setting up a camp, holding up signs towards the cause they are protesting for or against and genuinely all of have a strong will and good motive. But it all seems different on the fracking front as some anti-fracking protesters have insisted on supergluing themselves to the main entrance of the organisation known as DEFRA (Department for Environment, Food & Rural Affairs).
Over at the offices of iGas another similar protest is underway. iGas is known as the UK's biggest shale gas company and at the moment this company has seen two entrances completely blocked by campaigners.
Numerous activists from another set up called "Reclaim the power camp" located in Blackpool state that the protest is against a number of 63 redactions in a Government report that had been released just last week. The report had centralised around the potential impacts of drilling for shale gas upon rural communities. In light of this, three activists superglued themselves to the main entrance of DEFRA's set up to try and prevent access, the group stated. Some protestors even wore black tape across their faces and one activist proceeded to scale the building unveiling a sign that read;
"What's to hide DEFRA? Don't frack with our future."

Various campaigners claim that there are sections missing from the report provided by the Government such as the inclusion of analysis about falling rural services and falling house prices. Many insist that a certain section in the report which talks about the effects of drilling can have on house prices had at least three sections to go with it. When it came to voicing the report the spokesman stated;
"There is no evidence that house prices have been affected in over half a century of oil and gas exploration in the UK or evidence that this would be the case with shale. This Government believes that shale has a positive part to play in our future energy mix, providing energy security, driving growth and creating jobs."
One campaigner who had superglued herself to the building; Lindsey Alderton said that it is "shameful" how the Government can be "keeping secret the impacts of shale gas extraction" also making it obvious that the public most definitely "has a right to know".
She added;
"This morning we're here at DEFRA to remind them that they work for the public that pays them their wages and that the public demands to know the facts about fracking – censoring is not an acceptable option. At a time when we really need to be having a public debate about fracking, it's really scary that censorship of a document that needs to be out in the public realm isn't there. That's going to affect the rural communities who live there, who farm, who raise their children there, it's not okay."
Another protestor who is currently locked to the Alderton pipe, Will Pettifer said;
"It's a personal issue but it's an issue for everyone. There's health risks, contamination to water, continued reliance on fossil fuels, that's not great. Even though the carbon emissions from the gas itself may be lower [than coal power], the emissions from the process is far greater [though methane leaks]."
Elsewhere; protestors in London have also gathered around the entrances of iGas to try and block the entrance to that building however, a spokeswoman for the group said the following;
"We're here today targeting iGas, the biggest company in the UK that wants to frack. We're attacking the industry on all levels today. Cuadrilla [another energy company] in the past has got a lot of press attention, but a lot of people don't know about iGas, so we want to focus on iGas now, to let the industry and government know that this is going to be opposed at every step of the way".
Compared too many protests staged over the years for many reasons these are two said to be continuing peacefully, police have also made it apparent that no arrests have been made.
(0) Comments
Latest News
Categories
Subscribe
Subscribe to receive a weekly update of our blog posts