HS2 Ltd to purchase properties and compensate homeowners
Posted: 16/01/2015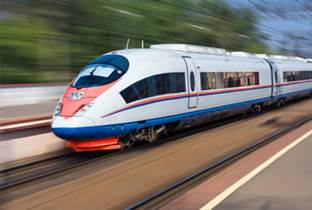 The Transport Secretary, Patrick McLoughlin announced today that owners of homes and small businesses located around 60 metres in urban areas and up to 120 metres in rural areas away from the proposed HS2 railway line, running between London and Birmingham will be able to submit an application to sell their properties to HS2 Ltd. Not only that but if HS2 Ltd accept their applications then the full market value will be offered as if the HS2 railway line would never exist.
Eligible property owners are now able to apply for the 'Need to Sell Scheme' where HS2 Ltd will pay the full value of a property to those people who have been unable to sell their properties due to the location threat from the HS2. The scheme replaces the 'Exceptional Hardship Scheme' where applications were not accepted if the applicants did not need to move immediately. At the end of December 2014, it is known than HS2 Ltd purchased 132 properties under this scheme, 41 of those were from the Phase Two area and the remaining from the Phase One area. The total amount of money spent on the 132 properties is known to be £157.4 million.
There is also an alternative to this voluntary purchase scheme which is more suited to those who wish to continue living in their local area and involves eligible homes and businesses being offered 10% of the value of their properties by HS2 Ltd. If you own a property which is located in a rural area but is over 120 metres away from the HS2 line but is within the 300 metre boundary, then you will be able to apply for a payment. The payment will range from £7,500 to £22,500 which has been decided after the Royal Asset of the Phase One HS2 Hybrid Bill.
The two latest schemes by HS2 Ltd go beyond the legal requirements to provide extra help to those who own property along the proposed route of the HS2 phase one. HS2 Ltd is writing to those who are affected by the railway line and may be eligible for compensation through either of the schemes listed above. The existing scheme detailed above as the 'Exceptional Hardship Scheme' has been running since April 2014 and offers an un-blighted value of properties effected by the HS2 line plus 10% up to £49,000. It also offers credit for reasonable moving costs, legal fees and stamp duty. It is known that 60 properties have already been purchased under this scheme totalling a cost of £54.2 million.
Amanda McGovern, Pali Ltd
(0) Comments
Latest News
Categories
Subscribe
Subscribe to receive a weekly update of our blog posts