HS2 through Warrington could be scrapped!
Posted: 06/01/2015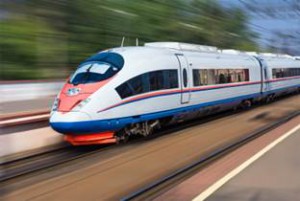 The Government have been in conversation once more about the controversial plans of the HS2 railway line and have admitted that they are highly likely to cancel one of the most debated elements included in the new High Speed Two rail route.
The section in discussion is the proposed line which would travel from Manchester to Wigan via Culcheth and Rixton and after a debate, looks as though it is highly likely to be scrapped.
Last Tuesday, a meeting took place inside the House of Commons and David Higgins, the chief executive of the HS2 told various MPs that the spur, rumoured to cost around £1 billion on its own now fails to even make sense and will now be reconsidered as to whether it should be built.
During the New Year, this route is set to be re confirmed. David Mowat, the MP located in South Warrington who was also present during the meeting who has previously campaigned against the spur stated;
"This line was an error from the start and adds nothing to the overall benefits of HS2. I am delighted it is being reconsidered and just wishes a formal announcement will be made soon."
The spur had originally been set to travel through the following places; Culcheth, Rixton and Glazebrook very close to houses in those areas and it would have also gone through Taylor Business Park. If this section of the HS2 does proceed, around 500 homes will be a distance of 500 metres away from the line on which the train is expected to travel. However, with the decision made towards the construction of the line which will connect London to other northern towns and cities including Manchester, to be in Crewe there no longer seems to be the desire for a Wigan spur.
This idea would see train travel from Warrington to London minimized by around one hour and twenty minutes in total. Many supporters of the HS2 project continue to believe that this expansion of the high speed rail will produce a huge economic boost to the North by reducing travel time towards the capital. Even though there have been multiple conversations about this route, no exact timescale has been confirmed however, it is likely that it will be before the election the Warrington Guardian understands.
(0) Comments
Latest News
Categories
Subscribe
Subscribe to receive a weekly update of our blog posts