Is the North West in for a severe weather change?
Posted: 28/01/2015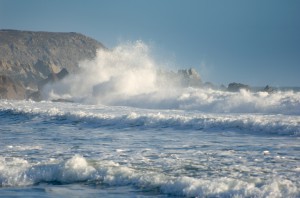 During the winter period of 2014/15, the Northwest of England has experienced some of the windiest, wildest, and wettest days to date with many weather warnings forced into action in certain areas. At present, conditions seem to be progressively getting worse as temperatures also decrease dramatically, creating fear that destruction may well repeat itself and take its toll on many of the surrounding seaside areas which were effected in December 2013.
Sources reveal that the Northwest of the UK may be in line for some treacherous weather conditions during this week which include violently strong winds, snow on the forecast and last but not least, the dreaded freezing conditions. The Met Office have found themselves issuing a level two graded cold weather warning today. This warning means there is around a 60% chance of severe weather making an appearance resulting in the average temperature dropping to a possible 2DC however, within the next 48 hours this estimation could well be lower with the added disruption of either snow or ice.
Chief Meteorologist, Eddy Carroll stated;
"A cold front is expected to cross the UK during Wednesday, introducing much colder conditions to central and Northern England in particular. Very strong winds will accentuate the cold. Snow showers are likely in most areas, but especially the Northwest where significant accumulations are likely to build up, especially in hilly areas".
An organisation known as Public Health England is strongly advising all members of the public to smartly prepare for the predicted cold spell of weather that is expected. The organisation's head of extreme events team, Dr Angie Bone mentioned the following;
"Although many parts of the country have already seen colder weather this winter, it does look like we're in for a further spell with bitter winds and snow showers likely to make it feel particularly cold. In this sort of weather we know that older people and people in poor health tend to stay indoors. While this is sensible, it's worth remembering these people may possibly need help getting to a hospital or GP appointment, with shopping or prescription fetching, or just someone to talk to. If you know someone in this situation, and most of us do, think about what you can you do to help out."
Dr Bone also went on to say;
"Contrary to popular belief, it's actually working age adults who have most slips and trips outside in cold and icy weather, not older people, which is why it's important to wear shoes with a good, slip-resistant grip to prevent any accidental falls. Although most of our advice on keeping warm and well in cold weather may seem like common sense, it's important to remember that cold kills, even in places where the temperatures aren't at their lowest".
Are you prepared for the weather?
(0) Comments
Latest News
Categories
Subscribe
Subscribe to receive a weekly update of our blog posts