Is the UK going green after all?
Posted: 09/06/2014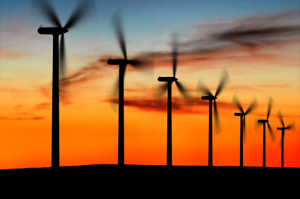 A former coal mining site in Wales is said to be transformed into a large wind farm. Various partnerships prepare to press forward with this project eventually creating a new turbine development located in South Wales.
The main organisations who will be delivering this varying energy source have come into force with Caerphilly County Borough Council in order to construct the 4 MW project on top of the former Old Oakdale Colliery.
This current development shortly follows a former £10 million reclamation project that has been going on for around six years. It is anticipated to produce 10 gigawatt hours per year to each grid as well as annual carbon emissions saving which will equate to around 4,400 tonnes.
The organisation running the project also questioned as to whether they could trail a private wire starting from the Senvion MM100 turbines which are both 80 metres in height then ending up at a adjacent energy user of a reasonable size. This would ideally be in the current business outlet however, a newly devised business locating to this area could be accepted.
As well as providing additional energy to the surrounding area, this project hopes to deliver further boosts to local businesses as well as providing a package known as an index linked community benefit package. This package will be distributed to fund local developments and projects and is anticipated to cost around £10,000 a year. Meanwhile, Partnerships for renewables will make available a sum of money to the council to cover the rental fee of the site.
Partnerships for renewables have delivered a line of new medium sized energy developments with this being just one of them each catering for public-sector bodies. This includes one of the high profile wind farms located at Standford Hill Prison in Kent.
Nicole Cran, Pali Ltd
(0) Comments
Latest News
Categories
Subscribe
Subscribe to receive a weekly update of our blog posts